Ed Walker, Ed.D.
Professor of Camp/Sport Leadership and Hotel and Hospitality Management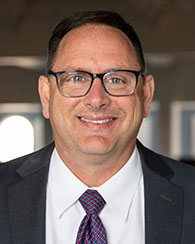 Educational Background
Ed.D., Higher Education Leadership - Dallas Baptist University
Master of Hospitality Management, University of Houston
M.A., Religious Education - Southwestern Baptist Theological Seminary
B.A., Steven F. Austin University
Dr. Ed Walker came to DBU in 2014 as an assistant professor and Director of the Camp/Sport Leadership program where he headed up the annual Camp Day and directed DBU's Rec Team program. He now teaches classes in Hotel and Hospitality Management in the College of Business and holds a wealth of knowledge on all things entrepreneurial. He recently received a master's degree in Hospitality Management from the University of Houston. After traveling as a musician and worship leader for many years, Dr. Walker and his family founded Sabine Creek Ranch, a camp and retreat center in Rockwall, Texas. There, they host thousands of church groups, families, and children, with the sole purpose of providing an environment in which Christ is the focus.
As an ordained minister, Dr. Walker has served as a pastor, worship leader, church planter, and in other roles in local congregations. His entrepreneurial journeys have included music, media production, publishing, real estate development, and agricultural business. He, his wife Sarah, and their three children enjoy being involved in an industry that has such a transformational effect on so many people.