University Police
Mission Statement
The mission of the Dallas Baptist University Police Department is to serve and protect the campus community with professionalism and vigilance, thus enhancing the vibrant campus life and Christ-centered learning environment.
Chief's Welcome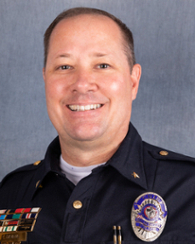 I would like to welcome you to the Dallas Baptist University Police Department website. The DBU Police Department was formed in 2014 and consists of professionally trained and licensed Texas peace officers and support staff who strive to serve according to the model and mission of biblical servant leadership. The members of the DBU PD understand that our role extends beyond serving and protecting our faculty, staff, students, and visitors. As members of the University family, we believe our existence is a vital part of enhancing student growth and development during their time spent at DBU as they study and prepare to be agents of change in our culture today. We strive to make sure the Dallas Baptist University campus remains one of the safest in the state by continuously evaluating campus policing and security practices while also training for scenarios that are in line with current events around the world. Please contact us with any questions, comments, or concerns at (214) 333‑5555 or via email at  police@dbu.edu.
Chris Havens
Chief of Police
Campus Security
Director's Welcome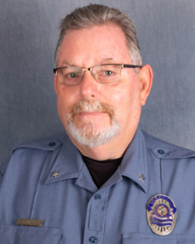 Welcome to Dallas Baptist University. Whatever your relationship to the University, the Campus Security Department is eager to assist you in any way possible, whether by helping you find your way around campus or by working together with our University Police Department to make the DBU community a safer place.
Alongside DBU's Police Department, Campus Security works around the clock to make the DBU campus as safe as possible. We in Campus Security are committed to providing a safe and secure environment for the DBU community. We offer a wide variety of services to assist faculty, staff, students, and visitors. Please use this website as a resource, and should you have any questions, feel free to call us at (214) 333‑5305 and let us know how we can help. Thank you!
Don Kabetzke
Director of Campus Security