DBU Alumni Association
The DBU Alumni Association seeks to connect our alumni with one another as well as the vibrant campus community on University Hill. We are proud of our alumni base of over 35,000 graduates and counting who are transforming the world as servant leaders. 
We would love to connect with you! We hope you will join us for our annual Homecoming celebration and special opportunities for alumni throughout the year. 
We look forward to seeing you soon!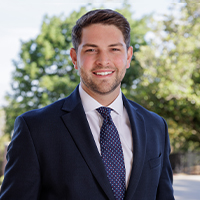 Matt Duce | Director of Alumni Affairs
Email: matt.duce@dbu.edu
Phone: (214) 333-5284
— Follow Us for the Latest News —