Connect with DBU
Email: alumni@dbu
Phone: 214-333-5168

Location: The DBU Alumni Association Office is located on the third floor of Blackaby Hall, Suite 304.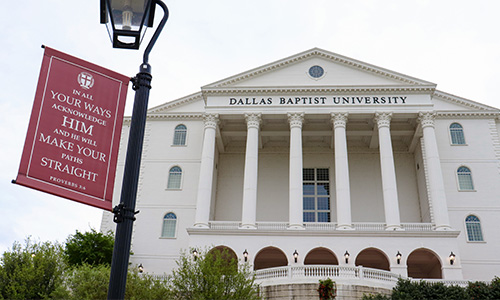 Enjoy Campus for Yourself
Planning a trip to University Hill? We'd love to see you! Let us know about your visit at alumni@dbu.edu.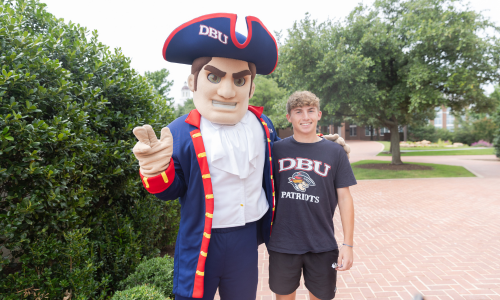 Bring Your Future Patriot
Have a child, grandchild, or friend who is interested in becoming a Patriot? Bring them on a campus visit or to a Patriot Preview!