The Work is Worth It
DBU alumni are experiencing the benefits of their hard-earned degrees in their fields of work daily! Take a peek at what our DBU grads are up to in their various spheres of influence!
Looking to make a career change for yourself? Check out DBU Career Services.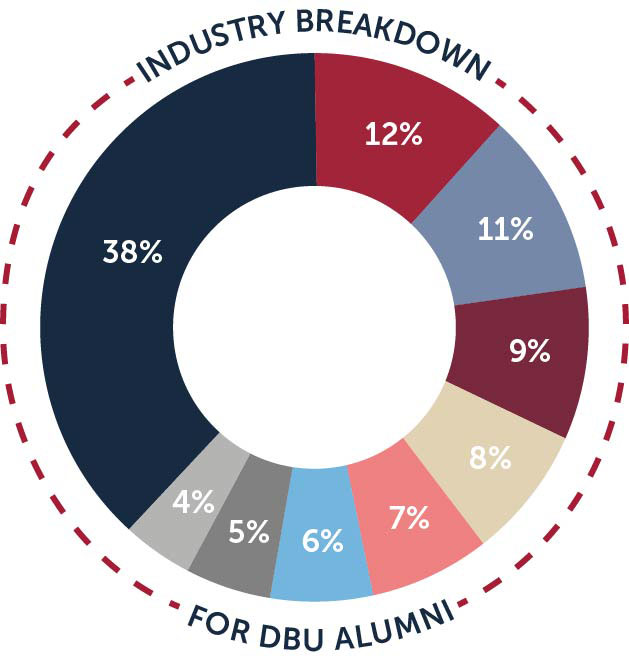 39% Business
 12% Education
 10% Marketing & Sales
 9% Communication & Design
 9% Ministry
 7% Tech
 6% Finance
 4% Healthcare
 4% Engineering
What they do
Business Development

Education

Ministry & Social Services

Sales

Information Technology

Finance

Human Resources

Administration

Healthcare

Media & Comm.

Arts & Design

Engineering

Project Mgmt.

Marketing
Where They Work
DBU Alumni work and serve all over the world, many at some of the biggest name companies like these!
American Airlines
AT&T
Bank of America
Baylor Scott & White
Bell Flight
Children's Health
Dallas ISD
GM Financial
Guidestone Financial
Keller Williams
Lockheed Martin
McKesson
Southwest Airlines
UT Southwestern
Verizon