Alumni Events
From annual traditions like Homecoming to new opportunities like Networking Breakfasts, there are so many ways to connect with the DBU Family as an alumnus.
Ensure your Alumni information is updated to receive emails about upcoming events and other fun Alumni news.
We look forward to seeing you in the coming days!
Welcome Home! Come enjoy a weekend filled with Patriot spirit and Homecoming traditions like Mr. Patriot, the tailgate party, the big game, and more! We can't wait to see you this fall!
Join us for a night of fun at Horner Ballpark as we cheer on Patriot Baseball and catch up with both old and new friends.
The whole family is invited for this evening filled with baseball, fireworks, and fun!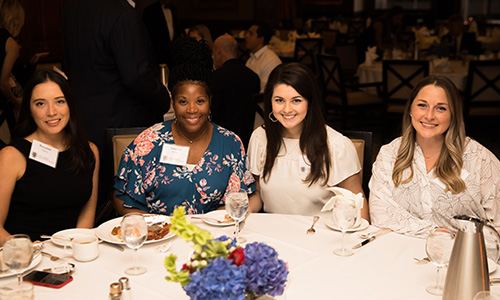 Networking Breakfasts
Live or work in the DFW area? Come enjoy breakfast and great conversation with other nearby alumni.
Dates for the next Networking Breakfast coming soon.