How a Patriot Becomes a Patriot
Dallas Baptist University provides the best way for you to take maximum
advantage of the Post 9/11 G.I. Bill®.
Please complete the required fields.
DBU is ranked as one of the top military friendly universities in the country
Eligible Veterans may take advantage of the DBU Patriot Veterans Opportunity Scholarship Program and Yellow Ribbon Match.
Affordable Christ-Centered Education
You've paid a price for our freedom! Now let the VA and DBU help support your quest for an education! The Post 9/11 G.I. Bill® and the DBU Patriot Veterans Opportunity Scholarship help you earn a quality, Christ-centered education at an affordable cost to you!
Your Experience Counts
Trade military experience for college credit through DBU's acceptance of American Council on Education (ACE) credit.
Flexible and Convenient
Create your own schedule and go at your own pace with multiple weekend, evening, hybrid, and online semester/term options. Study online, at DBU's beautiful campus in Dallas, or at our convenient regional academic centers in Collin and Tarrant counties.
Quality and Support You Can Trust
Study under knowledgeable faculty who care for you and will pray with you. DBU's small classes make it possible for students to get the personal attention and support they need to finish their degree at a fully accredited four-year university!
Become a Patriot with DBU

Yellow Ribbon Program
The Yellow Ribbon program is designed to help eligible students satisfy up to 100 percent of their out-of-pocket tuition and fees associated with education programs that may exceed the Post 9/11 GI Bill®.

Wide Variety of Programs
Earn a degree in one of DBU's 73 undergraduate, 62 accelerated bachelor's/master's, or 29 master's programs. If you already have a bachelor's degree, you can use the Patriot Veterans Opportunity Scholarship to continue your education.
G.I. Bill® & Patriot Veterans
Opportunity Scholarship
DBU pledges to offer scholarships and dedicated support services to all eligible veterans.
DBU is recognized as a leader among military-friendly institutions, with these recent designations:
A 2019-20 Designated Military Friendly School® (Victory Media)

Top Schools for Veterans (Military Advanced Education, 2018)

Best for Vets: Colleges 2017 (Military Times)

Best Online Programs for Veterans (U.S. News & World Report, 2017)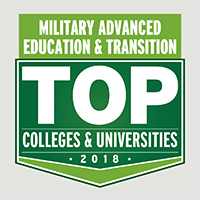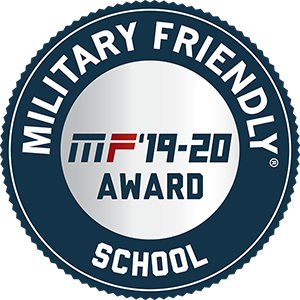 GI Bill® is a registered trademark of the U.S. Department of Veterans Affairs (VA). More information about education benefits offered by VA is available at the official U.S. government Web site at http://www.benefits.va.gov/gibill