Experience DBU's Transformative Education Online.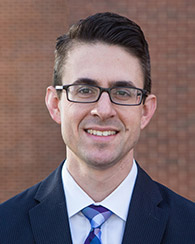 Dr. Matthew Winn
Dean of Online Education
There is more to a university education than the degree itself. At DBU, you will experience Christ-centered, genuine community as you interact with our faculty and students online. Our online classes are taught by the same faculty who teach our face-to-face classes, so you get the same experience and education that you can get on our campus.
We invite you to see how online education at DBU can equip you to be a servant leader wherever God takes you.