Master of Arts in Management
A Master of Arts in Management from Dallas Baptist University prepares current and future managers to effectively lead global organizations to success. We develop leadership for the business environment through a complete set of managerial skills. Graduates will develop great interpersonal skills and be skilled problem solvers and effective change agents.
Courses are taught from an experiential perspective, so leaders are equipped to immediately influence organizations and impact individual performance. Gone are the days when organizations focused more on technical expertise to execute "the plan." Now, a major coalition of businesses, policy experts, and academics are demonstrating that interpersonal skills are critical. As organizations are becoming increasingly aware of the need to become more dynamic, interconnected, and flexible, the business environment demands leaders who are adaptable, innovative critical thinkers, who can solve complex problems, increase performance, and connect mission to values to create purpose-filled organizations.
More than an Education
With a 13:1 faculty to student ratio and a vast network of managers at top businesses, students enjoy the opportunity to join a strong community of professionals who seek to impact their organizations for a greater cause. Our approach is conducive to developing mentor relationships with practitioners from diverse backgrounds and callings.
A study from Boston College, Harvard University, and the University of Michigan found that soft skills training boosts productivity and retention 12% and delivers a 250% return on investment. It's no wonder a recent University of Michigan study found that "Workers with well-honed soft skills tend to work at better firms and fetch higher wages."
Marked by Service
DBU is a Christ-centered launching point where leaders are equipped to excel as business professionals who impact their environments through their respective callings. Current and future business leaders are equipped with the skills needed to influence their fields while simultaneously stimulating personal growth for a lasting impact through our Christ-centered approach.
Countless organizations have failed because of leaders who lacked the competency and character to lead. The business world yearns for managers who lead in a way that leaves a lasting positive impact. Our master's degree in business management equips leaders to influence modern organizations. Our graduates lead top companies and serve in ministries. They are CEO's, pastors, mayors, and managers of all kinds. Often, master's degrees lead to promotions and/or positions of influence that can increase impact. If you want to advance your career and better utilize your giftings for eternal purposes, consider a management education that empowers you professionally and personally to make a lasting impact, and contact us today!
"The Lord has not called us to live one way on Sunday and a different way on Monday. We want to help you integrate your faith, your skills, and your calling to be an effective leader for the Kingdom of God."

- Dr. Justin Gandy, Interim Program Director
214-333-6840 | justing@dbu.edu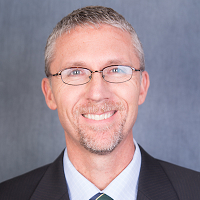 Get Connected with your Advisor
Our 36-hour program has 5 concentration offerings and 7 dual degree options. We also have 4 advanced certificates.
Admission Requirements for the M.A. in Management
3.4 GPA or higher: no entrance exam required
5+ years of managerial work experience: 3.0 GPA or higher, no entrance exam required
450 on the GMAT or 50% on Miller Analogies Test (MAT)
A Bachelor's Degree from a regionally accredited institution
Evidence of sound moral character and compatibility with DBU's mission
The admission requirements listed above are specific to this degree program and are supplemental to the Graduate School's requirements for Full Admission. Admission to one graduate program does not guarantee admission to another. Applicants who show potential for graduate study, but do not meet the criteria for Full Admission, may be admitted for up to 12 hours under provisional status. Students admitted under Provisional Admission will be granted Full Admission upon successful completion of 12 credit hours and fulfillment of the conditions of their admission as determined by the Master's Degrees Admission Committee.
Full Admission Requirements | International Admissions | Transfer Admissions