Master of Education in Special Education
The M.Ed. in Special Education is a 36-hour degree program that prepares the student with knowledge, understanding, and abilities in the field of special education, EC-12. The specializations offered within the M.Ed. in Special Education offer students specific knowledge, leadership skills, and strategies to equip their students for success. At the completion of the program, which includes preparation for success on the state certification exam, students are prepared to begin a career as an lifelong educator.
More than an Education
The M.Ed. in Special Education first introduces students to multiple disabilities and other health impairments, then goes into detail on how to assess, plan, carry out individual education plans, and evaluate student growth. Students are supported throughout their program with frequent contact from their professors and later in practicum courses and internships from professional mentors. Students experience relationships that model successful special education. Educators and specialists meet with their students and families, as well as in collaboration and networking with other educators.
At DBU, you will find a quality education in a Christ-centered environment, lifetime friendships with peers and professors, and support from DBU faculty and staff as you step into your education career.
Marked by Service
The students in the M.Ed. in Special Education often serve students by sacrificing their personal time to design programs to help their students be successful, and the results are evident in each student's progress. Students who need special education are sometimes misunderstood; they need educators and diagnosticians trained to provide them with a quality education that prepares them to be lifelong learners.
Meet the M.Ed. in Special Education Program Director
"I consider it both a privilege and an honor to teach and prepare today's special educators as they, in their respective careers, support students with disabilities and their families."

- Dr. Catana Hubbard, Program Director
214-333-5245 | catanah@dbu.edu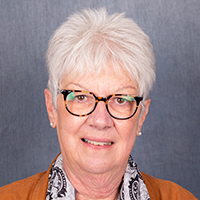 Additional M.Ed. in Special Education Program Information
Our program provides several options to customize your master's degree with dual degrees and advanced certificates.
Admission Requirements for the M.Ed. in Special Education
View DBU Graduate School's admission requirements.
Admission to one graduate program does not guarantee admission to another. Applicants who show potential for graduate study but do not meet the criteria for Full Admission may be admitted for up to 12 hours under provisional status. Students admitted under Provisional Admission will be granted Full Admission upon successful completion of 12 credit hours and fulfillment of the conditions of their admission as determined by the Master's Degrees Admission Committee.
Full Admission Requirements | International Admissions | Transfer Admissions