Leadership Empowerment Luncheon Series
Wednesday, June 8, 2022
11:30am-1:00pm  
The Hope Center & Virtual
(Lunch is provided for in-person attendees)
Understanding Cultural Competencies for Effective Communication in a Global Marketplace
More often than not, we find ourselves in calls and meetings with colleagues from around the globe. Even if we speak the same language, we may be misinterpreting what others are saying and doing based on our own cultural lens. Understanding the cultural dimensions first posited by Hofstede can help us all be more effective at communicating with others. In this session, we will learn about the "cultural keys" and have an opportunity to understand our own dimensions plus those of others.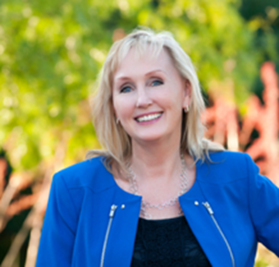 Lisa Ploeg 
Manager, Global Leadership Development Programs
Hitachi Vantara
Lisa Ploeg is the Manager, Global Leadership Development Programs, at Hitachi Vantara. She supports the development of senior leaders in this 8000+ employee global digital solutions provider. She is currently creating an international mentoring program that will be the template for all Hitachi companies globally, impacting 380,000+ employees.
She was previously the Global Leadership Development Manager at cloud-based technology company RealPage, where she managed the "Lead to Exceed" program for new and frontline leaders and developed and managed learning programs for all levels of leadership. She joined RealPage in 2018 and was integral in creating their award-winning LDP strategy, shaping the future of leadership development for this rapidly growing Texas company. 
At Baylor Scott & White Health in Dallas, Texas, she created an award-winning learning and leadership strategy, writing all the curriculum and developing programs in collaboration with the business to create a blended learning program impacting over 3000 leaders. In 2017 this program won an award from ATD Dallas for best leadership development program. Prior to her time at Baylor Scott & White, she was at Mary Kay, Inc, responsible for researching, developing, facilitating, and measuring global learning initiatives in the Latin America and Europe regions. She served as a member of the Global Mentoring project team and founder of the Training and Development Community of Practice.
Lisa lived and worked in Europe for two decades. She spent a decade in the academic world as an Adjunct Professor of Marketing at Maastricht University (the Netherlands) in the Marketing Master's Program. She was awarded Professor of the Year in 2006. She has been an adjunct professor in the US at Texas Woman's University (MBA and undergrad) and Texas Christian University (Executive MBA). 
Before her academic career, Lisa was the Business Merchandising Manager for Nike in the Europe region. Lisa has worked with diverse, multi-cultural groups in Europe, Asia, and Latin America in academia and the corporate sector, providing a bridge between these areas with targeted learning relevant to the audience. She has served as a guest speaker and consultant on cross-cultural topics and international business for a variety of groups throughout her career, including the regional SHRM conference in Houston in 2014, the NFTC Conference (Houston) in 2015, and presentations for the Dallas HR group (2015 and 2016) and DFW Executive Roundtable (2015, 2018, 2019). She was an adjunct at UT Dallas through 2020 and has published two white papers on cultural competencies with Bloomberg BNA.
Lisa holds a BS in Business, emphasis in Finance, and an MBA/MIM in International Finance from the Thunderbird School of Global Management. She speaks English and Dutch fluently.