Leadership Luncheon Series
Artificial Intelligence is Neither: Debunking some of the myths (and validating many of the truths) around AI in 2023
Tuesday, October 10, 202311:30am-1:00pm
The Hope Center & Virtual
(Lunch is provided for in-person attendees. Please RSVP by October 3rd.)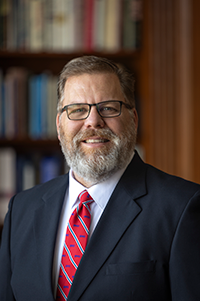 Dr. J. Kyle Roberts
Research Associate Professor of Teaching and Learning in the Annette Caldwell Simmons School of Education and Human Development at Southern Methodist University
Before rejoining SMU, Dr. Roberts was a principal data scientist and client success leader at Resultant providing consulting advice to professional sports teams, marketing firms, financial sector clients with assets >$75B (AUM), and healthcare organizations. His research specializes in multilevel modeling and predictive analytics. He has authored several functions in R and co-authored the R package yhat. He has conducted numerous training sessions on multilevel analysis at annual meetings of the American Psychological Association, the American Educational Research Association, and the Southwest Educational Research Association. Dr. Roberts was also the founder and first president of the Multilevel Modeling SIG of AERA .
In addition, he has authored book chapters and multiple articles on multilevel analysis, including the co-edited volume "Handbook of Advanced Multilevel Analysis" in 2011 (Hox & Roberts, Taylor and Francis). After earning his Ph.D. in Educational Psychology from Texas A&M University, Dr. Roberts held academic appointments at Southern Methodist University, Baylor College of Medicine (BCM), and University of North Texas.  During his tenure at BCM, he was the assistant director for research in the Center for Education Outreach and was the research coordinator on several grants from the National Institutes of Health, the National Science Foundation, the Howard Hughes Medical Institute, the National Space Biomedical Research Institute, and the U.S. Department of Education.
An avid woodworker and woodturner, Dr. Roberts also raises alpacas at his home north of Denton, TX. He is also involved in overseas missions and will travel multiple times each year to teach systematic theology through programs like BTCP and Life Romania.