Post-Interview Questions
At the end of an interview, the interviewer will ask you if you have any questions. Listed below are some suggestions: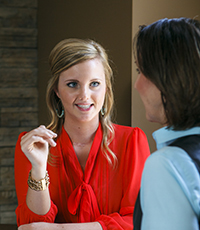 What would I do in a typical day?
Would there be any special projects I would be working on?
What is your definition of a great employee?
Is the company planning to expand?
Do you have other locations?
You should NOT ask about salary, benefits, or vacations.
Listed below are inappropriate questions that the interviewer should NOT ask. You are NOT obligated to answer, but can use your own discretion in answering:
Are you married?
What is your age?
Are you planning to start a family soon?