Politics, Philosophy, and Economics Major (BA/BS)
Class Type: Classroom
The Politics, Philosophy, and Economics degree at DBU is born of the conviction that the study of the fundamental principles of these disciplines will enable graduates to communicate winsomely and lead faithfully in their respective callings in order to fulfill our world's deep need for Christian leaders.
PPE graduates are leaders who can think critically about the complex global challenges of our day, foster informed debate, and integrate their faith and learning in fields that include politics, business, consultancy, diplomatic service, finance, law, and international institutions.
During the course of the PPE, you will have the opportunity to be mentored by practitioners, pursue internships, and partake in travel study courses to Oxford, England, Israel, Washington, D.C., and various other domestic and international locations.
In order to major in PPE, a student must have an ACT score of 25 or higher or an SAT score of 1220 or higher. Exceptions may be granted with an excellent high school GPA. Those wishing for an exception should email the PPE Chair at robertlo@dbu.edu.
PPE Graduate Career Prospects
Diplomatic Service
Banking
Finance
Industry
Local and Regional Government
Non-Governmental Organizations
Law School
Journalism
Education
Business Management
Consultancy
Public Relations
"Today's challenges are complex and multi-faceted. Our program prepares students to be intellectually versatile, using their training in philosophy, politics, and economics to anticipate, analyze, and answer today's complex global problems."

- Dr. R. Keith Loftin, PPE Program Director
214-333-5448 | robertlo@dbu.edu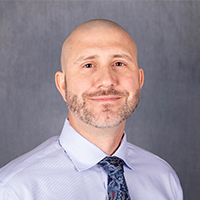 The purpose of Dallas Baptist University's Politics, Philosophy, and Economics program is to:
Produce graduates who can think critically about the complex global challenges of our day;
Engage students in foundational courses in political theory, economics, and philosophy in order to transform students' intellectual lives by preparing them to be influencers who impact society for the glory of God;
Provide opportunities for students to take advantage of service-learning through internship programs;
Integrate faith and learning throughout the curriculum;
Prepare students with an educational foundation that leads them to careers in politics, journalism, industry, education, business management, consultancy and public relations, diplomatic services, banking and finance, international institutions, law, and local and regional government.
Accelerated Degree Available
This program is also available as an accelerated degree, by which the student can earn both a Bachelor's and a Master's degree in a five-year period.