Meet Dr. Robert R. Brooks
Dean of the Graduate School of Ministry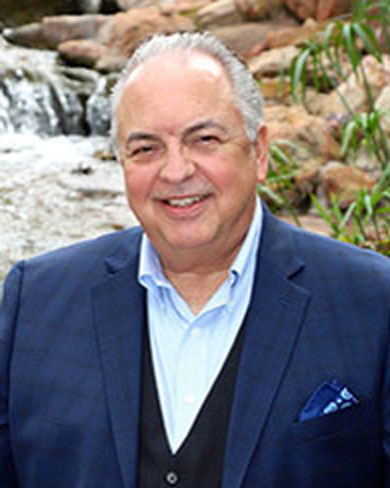 Educational Background
B.M., B.M.E., Baylor University
M.M., D.M.A., Southwestern Baptist Theological Seminary
Dr. Robert Brooks' Background
Robert R. Brooks serves as the Dean of the Graduate School of Ministry at Dallas Baptist University. He is a graduate of Baylor University in Waco, Texas where he earned the Bachelor of Music in vocal pedagogy and the Bachelor of Music Education in choral music education. He completed his graduate studies at Southwestern Baptist Theological Seminary in Fort Worth, TX, receiving the Master of Music and Doctor of Musical Arts in church music. After his doctoral study, he was accepted into the Professional Internship Program at The Juilliard School in New York City and completed the Professional Internship in Performance Activities. At Dallas Baptist University, Dr. Brooks served as Dean of Fine Arts and Associate Dean of the Gary Cook Graduate School of Leadership. At Hardin-Simmons, he served as Dean of the College of Fine Arts, Director of Graduate Studies for the School of Music, and Department Head of Church Music. At The Juilliard School, Dr. Brooks served as Associate Director of Educational Outreach and Director of Educational Outreach. His work experience also includes leading music and worship ministries in several Texas churches. Dr. Brooks is a member of Park Cities Baptist Church in Dallas.
Related DBU Campus News Articles
DBU's Ministry-Related Master's Degrees provide Christ-centered graduate level training for ministry leaders, equipping them with a biblical, theological, historical, and practical foundation for ministry.
Enhance your ministry by pursuing a master's degree.