About Us
A Message from the Dean, Dr. Jack Goodyear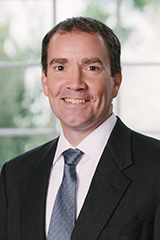 Our world is in need of strong leaders who can answer the challenges our society faces. Here at the Gary Cook School of Leadership, we desire to educate and equip our students to become the Christian servant leaders, scholars, and global thinkers that God is calling them to be.
Because of the importance of leadership in our world, DBU places an emphasis on developing leaders who are ready to serve with boldness wherever God calls them. Our world needs more graduates like the students who come from DBU. In the Cook School of Leadership, our approach is interdisciplinary, allowing our students to make immediate application of what they learn in whatever context they serve. We are thankful for the positive influence our students and graduates have in the fields of business, education, ministry, government, and society.
Do you wish to answer the call to leadership? We would love to talk with you about that desire. Please don't hesitate to reach out and take the next step.
Jack T. Goodyear, Ph.D.
Dean