A Note from the Director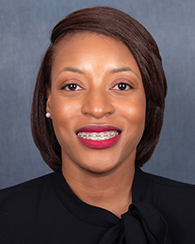 For more than a century, Dallas Baptist University has committed to "transform the lives of students who will transform the world, all for the glory of God." We enthusiastically invite all families who share this vision to join us. Overall, 86% of our students receive some financial assistance – which includes state, federal, and University awards. Our average financial aid packages for first-year students during Fall 2020 was $24,393. Last year, we assisted over 4,192 Dallas Baptist University students in obtaining more than $75.7 million in financial aid. Because financial aid can come from many sources with federal, state, and institutional regulations attached to each, the process can seem overwhelming. We pledge to assist you in understanding each step of the process and each type of aid you are receiving so you can utilize these funds to achieve your dream of obtaining a degree.
We offer individualized financial aid counseling and extensive pre-packaging options. Whether you are visiting campus, calling in, or exploring information online, we are committed to providing an affordable Christian education. We want you to be informed about your financial aid resources and the bottom line cost to attend Dallas Baptist University. We'll be here for you at every step of the process. Don't hesitate to contact us with questions. We're glad to help! If you have additional questions, please contact our office at 214-333-5363 or email finaid@dbu.edu.
Thank you,
Shermain Reed
Director of Financial Aid