Bridging the Gap Between Theory and Practice
The Ministry Fellowship Program at Dallas Baptist University delivers comprehensive, accredited, and fully transferrable graduate classes to participants in church residency programs through courses in the School of Ministry. Residents who complete the required courses will earn an Advanced Certificate from DBU in their respective field of ministry and may directly transfer courses into a master's degree.
Benefits of the Ministry Fellowship Program
Graduate classes are taught by DBU professors, allowing students to receive the same exceptional, Christ-centered education as a student attending DBU full-time. Benefits of the Ministry Fellowship Program include:
Price: This strategic low-cost partnership with the local church allows the student to earn an Advanced Certificate in Ministry at no out-of-pocket cost to the student;
Headstart on a Master's Degree: Following the completion of an Advanced Certificate in the Ministry Fellowship Program, students can move directly into a Master's Degree at DBU;
Transferrable Graduate Credits: The credit that Ministry Fellowship students earn is not subject to DBU alone but is transferrable to other higher education institutions. Courses are considered graduate-level courses and can be applied towards a master's degree.

Discover How To Enhance Your Residency
EXPLORE
---
Learn more about the Advanced Certificate Programs available to Ministry Fellowship Students
CONNECT
---
Connect with Dr. Shelly Melia at shelly@dbu.edu to discuss how your church can participate
PARTNER
---
Take the next step by entering into an official partnership with DBU. Email Dr. Shelly Melia at shelly@dbu.edu
TRANSFORM
---
Benefit from the transformation that occurs in your residents when they experience this blend of theory and practice
TRANSFER
---
After completing an Advanced Certificate, residents will have the option to transfer their credits into a master's degree
Ministry Fellowship Program Advanced Certificates
*All Advanced Certificates are available online
If your church would like to partner with DBU through the Ministry Fellowship Program residency agreement,
Contact Dr. Shelly Melia
Church Partnerships
Frequently Asked Questions
Contact the Program Director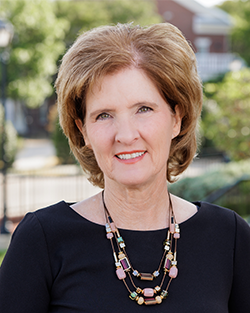 Dr. Shelly Melia
Associate Dean
Email: shelly@dbu.edu
Phone: 214.333.5943
Pilgrim Suite 301