Master of Arts in Professional Counseling
The M.A. in Professional Counseling is a 60-61 hour degree program that prepares graduates to become Licensed Professional Counselors (LPC) in the state of Texas. Gain the licensure and the skills necessary to practice in a variety of settings, both secular and Christian.
DBU's faculty and staff members guide students in developing a Christian worldview as it pertains to counseling, while also providing opportunities to expand the skills and disciplines necessary to excel in this field. Faculty members present real-world applications for the students by sharing their own professional and personal experiences.
More than an Education
The Master of Arts in Professional Counseling's degree plan includes a 2-semester practicum that prepares students to meet the licensure requirements set by the state of Texas. Become an effective counselor who reflects Christ-like professionals by counseling real clients and receiving feedback from experienced professors and off-campus supervisors.
This program offers a counseling curriculum which is based upon biblical truth for its foundation. Our graduates are taught how to counsel effectively in any agency where they are introduced, whether it be Christian or secular. Because this program is a lengthy program that requires 60 hours to complete, perseverance and commitment are essential for the completion of this program with excellence, as the Lord calls us to complete all that to which He calls us.
Marked by Service
Students are challenged to continue to mature in their relationship with the Lord as they grow in their understanding of counseling. The courses in this program are taught from a Christian Worldview. This foundation enables students to pursue professional goals that support their Christ-like lifestyle.
The counseling profession revolves around servanthood. Students are encouraged to consider any client who seeks counseling help, despite their financial background. Apply today to take your first steps towards becoming a licensed counselor in the state of Texas!
"As the director for the main campus Master of Arts in Professional Counseling program, it has been my privilege to see students graduate from this program and step into their places in the professional counseling field. The counseling community welcomes and appreciates graduates from our program."

- Dr. Mary Becerril, Program Director
214-333-5265 | maryb@dbu.edu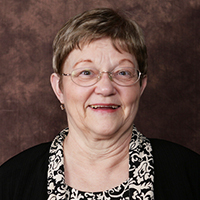 Our program provides the option to pair the Master of Arts in Professional Counseling with a Master of Arts in Children's Ministry, Discipleship, or Family Ministry, as well as options to pursue advanced certificates in Professional or School Counseling.
Admission Requirements for the M.A. in Professional Counseling
Satisfactory score on the Miller Analogies Test (MAT) or Graduate Record Examinations® (GRE®).
Completion of prerequisite courses:
There are four undergraduate-level psychology prerequisites: Introduction to Psychology or general psychology, statistics, and 6 hours of upper-level psychology. Continuance in the program past the first 18 hours is pending successful completion of these prerequisites.
Admission Process
Applicants to the Master of Professional Counseling program will submit all required application forms to the graduate office. Application files will be forwarded to the MAPC Admissions committee for review. The MAPC committee will schedule personal interviews with applicants. The committee will consider each applicant's (1) relevance of career goals, (2) aptitude for graduate-level study, (3) potential success in forming effective counseling relationships, and (4) respect for cultural differences. Committee recommendations will be sent to the university's graduate admissions committee for final admission decisions.
Orientation of New Students
At the beginning of each semester (fall, spring, summer), new students will attend a student orientation scheduled by the MAPC director. At the orientation, the program director will (1) distribute and review the MAPC Student Handbook, (2) discuss students' ethical and professional obligations and personal growth expectations as counselors-in-training, and (3) review eligibility requirements for LPC licensure in the state of Texas.
The orientation will also include a review of the MAPC Counseling Agreement Contract. By signing this agreement, new students are stating their willingness to be evaluated on nine characteristics deemed necessary for the development of an ethical and competent counselor. These characteristics are implied from the expectations of professional and personal competence and responsibility and are as follows: openness, flexibility, positiveness, cooperativeness, willingness to use and accept feedback, awareness of impact on others, ability to deal with conflict, ability to accept personal responsibility, and ability to express feelings effectively and appropriately. In addition, the student's signature on the contract expresses agreement to attend eight counseling sessions during the first two semesters in the M.A. in Professional Counseling Program. No student will be allowed to register for practicum until all sessions are complete.
Transfer Students
Applicants desiring to transfer from a master's counseling program at another university to the M.A. in Professional Counseling Program at DBU are required to submit an official letter which states that the applicant is a student in good standing and is eligible to complete that program as well as enroll in practicum classes. This letter should be from the Dean or the Program Director on school letterhead and is to be submitted with the application to the DBU program.
The admission requirements listed above are specific to this degree program and are supplemental to the Graduate School's requirements for Full Admission. Admission to one graduate program does not guarantee admission to another. Applicants who show potential for graduate study, but do not meet the criteria for Full Admission, may be admitted for up to 12 hours under provisional status. Students admitted under Provisional Admission will be granted Full Admission upon successful completion of 12 credit hours and fulfillment of the conditions of their admission as determined by the Master's Degrees Admission Committee.
Full Admission Requirements | International Admissions | Transfer Admissions