Meet Dr. Ronald E. Bowles
Assistant Professor of Communication and Music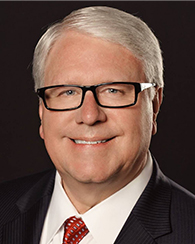 Educational Background
B.M.E., M.A., Baylor University
M.C.M., Southwestern Baptist Theological Seminary
Ed.D., Dallas Baptist University
Dr. Bowles has also completed additional studies in English choral/church music at Clare College, Cambridge, Regent's Park College, Oxford, and the Royal School of Church Music, London.
Dr. Ronald E. Bowles' Background
Dr. Bowles' professional career spans more than 40 years in church music, communications, and administration in local church ministry and higher education. A noted conductor and worship leader, Bowles has performed and conducted concert programs in 46 states and 13 countries. Prior to coming to DBU in 2005, he was Minister of Worship and Communications at the First Baptist Church of El Paso for 22 years. During those years, he also served as an adjunct instructor in music and communications at the University of Texas at El Paso and Howard Payne University (El Paso). Bowles has also produced and led numerous worship conferences, hymn-sings, and special events for various denominational groups and institutions. He regularly provides music and worship leadership in area churches on a music supply and interim basis.
Dr. Bowles is an active member of the American Choral Directors Association (ACDA), Texas Music Educators' Conference, (TMEA) and the Baptist Church Music Conference (BCMC). He served on the BCMC Executive Council at two different times, including service as the Vice President of the Education Division.
He has also been active in Baptist denominational leadership serving two terms on the Executive Board of the Baptist General Convention of Texas, the Nominating Committee of the Executive Board, the Committee to Nominate Institutional Boards & Committees, and the 2006 Credentials Committee, serving as chair of that committee. Dr. Bowles also served on the Executive Board of the El Paso Baptist Association for over twenty years, chaired the EPBA Administrative Committee for three years, and also served as Moderator of the Association. He was ordained to the ministry by the First Baptist Church of El Paso in 1991.
Ron is married to Suzanne Higgins Bowles and they make their home in Plano, Texas. Suzanne is Adjunct Professor of Voice at DBU. They enjoy travel, attending symphony and music theater concerts, and the latest psy-fi movie. Ron and Suzanne are active members of the Park Cities Baptist Church in Dallas.