Meet Dr. Blanton Feaster
Master of Arts in Education Ministry Leadership Program Director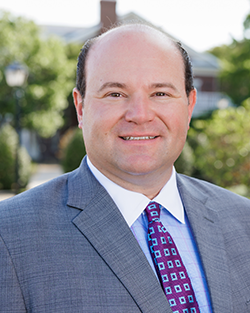 Educational Background
B.A., Dallas Baptist University
M.A., Southwestern Baptist Theological Seminary
Ph.D., Dallas Baptist University
Dr. Blanton Feaster's Background
Blanton graduated from Dallas Baptist University in 2002 with a bachelor's degree in Christian Education. From there, he went to Southwestern Baptist Theological Seminary where he received a Master of Arts in Christian Education in 2004. Then, he earned a Ph.D. in Leadership Studies from Dallas Baptist University in 2015. He married Jaime Rosulin Parrish Feaster in August of 2004. On May 29, 2008, God blessed them with the birth of their son Parrish Blanton Feaster. He served in Baptist churches across the state of Texas for 20 years in the areas of worship, education, and administration. He is currently the Program Director of the Master of Arts in Education Ministry Leadership in the Graduate School of Ministry at DBU. He has been teaching in the Graduate School of Ministry at DBU since 2011.
Blanton was called to lead in the areas of Administration/Education, both in the local church and in the academic arena, for the purpose of equipping believers to serve in their respective ministries. It is his desire to help facilitate needs to strengthen ministries within the local church and in academia for Kingdom Growth. Throughout his life, God continues to equip him to minister with His people. He has used a combination of personal spiritual growth, family and personal relationships, life experiences, academic training, and ministry experiences to teach and shape him for this purpose.
Related DBU Campus News Articles
DBU's Ministry-Related Master's Degrees provide Christ-centered graduate level training for ministry leaders, equipping them with a biblical, theological, historical, and practical foundation for ministry.
Enhance your ministry by pursuing a master's degree.