Master of Business Administration
The MBA at DBU is an exceptional Christ-centered MBA that you can complete in as few as 18 months. Taught by world-class Christian faculty dedicated to student learning and development, the DBU MBA equips you with experiential learning and a global perspective.
More than an Education
The DBU MBA develops more than just your career. We're committed to excellence in academics and investing in your personal development. We are a teaching institution by design, meaning our professors' top priority is to equip you to succeed. We exist to prepare you for your moment of opportunity. We provide you with the support you need when facing your greatest challenges. At DBU, we are building more than a network. We are building a community.
Marked by Service
At DBU, our professors dedicate themselves to your success. We believe that how you achieve is more important than what you achieve. Therefore, we're passionate about our mission to produce Christ-centered servant leaders who, with every lecture, assignment, project, and engagement, are being equipped to impact the world through their respective calling. Your DBU MBA is an investment that could yield an eternal reward and equips you to be an ethical decision-maker prepared for your calling.
The MBA at Dallas Baptist University empowers graduates to lead organizations and influence communities. Our flexible classes, including in-class and online sessions, are built for the working professional. We provide an exceptional in-class and online experience that fits your busy schedule.
Are you interested in pursuing an MBA at DBU? Click the link below to learn more.
Meet the MBA Program Director
"The DBU MBA provides an exceptional in class and online experience. Interact directly with leaders in the field, be personally mentored, be part of an inclusive cohort community, understand what it means to be a Christian servant leader."

- Dr. Joe Hopkins, Interim Program Director
214-333-6943 | jhopkins@dbu.edu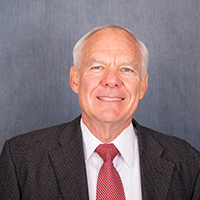 Additional MBA Program Information
Admission Requirements for the M.B.A.
Graduate Admissions will review the following criteria as it strives to take a holistic view of the applicant in order to determine the likelihood of success in the MBA program. All applicants for the DBU MBA program must meet the following criteria:
A Bachelor's degree from a regionally accredited institution.
Evidence of sound moral character and compatibility with DBU's mission.
A likelihood of academic success as demonstrated by a GPA of 3.0 or higher on a 4.0 scale in all previous course work (Graduate Admissions may take into consideration the student's performance in the last 60 hours of undergraduate course work and will review applicants with GPA's below 3.0 holistically)
Recommendation forms and professional resume's will be reviewed as part of the holistic review.
View the Full Details on Holistic Review Process or Contact the Graduate School for additional information.
The Master's Degree Admission Committee strives to take a holistic view of the applicant in order to determine the likelihood for success in the MBA program. Applicants who show potential for graduate study, but do not meet the criteria for Full Admission may be admitted for up to 12 hours under Provisional status.
The admission requirements listed above are specific to this degree program and are supplemental to the Graduate School's requirements for Full Admission. Admission to one graduate program does not guarantee admission to another. Applicants who show potential for graduate study, but do not meet the criteria for Full Admission, may be admitted for up to 12 hours under provisional status. Students admitted under Provisional Admission will be granted Full Admission upon successful completion of 12 credit hours and fulfillment of the conditions of their admission as determined by the Master's Degrees Admission Committee.
Full Admission Requirements | International Admissions | Transfer Admissions
Our program provides many options for creating a custom degree to give you the most benefits to your career. Choose from one of 17 concentrations, pair your MBA with a second master's degree, or pursue an advanced certificate to top off your diploma.
Concentrations
Accounting
Business Innovation Strategy
Entrepreneurship
Executive Leadership
Healthcare Management
Hospitality Management
Human Resources Management
International Business
Management
Marketing
Mastering Design Thinking
Social Entrepreneurship 
Degree Plan
View the Complete Degree Plan >>
* Contact us to learn about which courses you will need to begin this degree. We are structured to provide a top-quality MBA to students who come from all educational fields.
Dual Master's Degrees
Pair the MBA with one of the degrees below:
Career Evaluation Services
Is the DBU MBA a good fit with your career aspirations? In what ways will a DBU MBA leverage your education and vocational experience to meet your aspirations? What specific opportunities would a DBU MBA open up for you given your unique profile?
To answer these key questions, we are pleased to offer you a free resume evaluation. Using the data from your resume we would provide you with a tailored report that addresses questions, such as:
In what directions could a DBU MBA expand my career opportunities?
What effect could a DBU MBA have on my promotion prospects and earnings?
Could a DBU MBA satisfy my intellectual curiosity and expand my ability to work effectively cross functionally at the highest levels?
Is the DBU MBA flexible enough to meet the changing and demanding requirements of my vocation and family life?
If you would like to receive a thoughtful free tailored report that provides insightful answers to these questions, then please click on the button below:
Your tailored report should be emailed back to you within 5 working days.
Your submissions will be kept strictly confidential.
Alumni Testimonial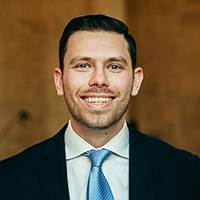 Stephen Boyd
Legislative Assistant - Office of Senator James Lankford
In my final semester in the DBU MBA program, I received an opportunity to work in the United States Senate. I am now a Legislative Assistant covering the national security, foreign affairs, and international trade portfolio for Senator James Lankford (OK).
Although public policy was not my plan when I started my MBA, DBU prepared me well for this assignment not only by providing me with the necessary tools and expertise to critically analyze trade data and financial information but also with the character formation and leadership skills to stand out as a light for Christ. All careers are an opportunity to serve people. Whether you work for a major corporation, local non-profit, or the United States Senate, our task as Christian servant-leaders is to leverage our influence and skills to help others thrive and flourish. Make the most of every opportunity while you're still a student. Use your status as an MBA student to request meetings or informational interviews with business and civic leaders whom you admire. Get out of your comfort zone and grab coffee with every professor and as many classmates as you can. You never know what you will learn from them or how you might help each other in the future! Life is all about relationships – lean into them to experience it fully.