Sandra Reid, Ph.D.
Chair of Graduate School of Business
Program Director, MBA
Professor of Business Management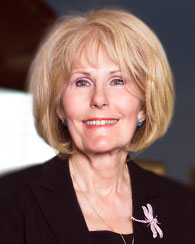 Educational Background
Ph.D., University of North Texas
M.B.A., University of Dallas
B.B.A., Texas Christian University
Dr. Sandra Reid has served in various capacities at DBU since August 1998 and has truly felt a calling to this campus and its people. Currently the Chair of the Graduate School of Business, Dr. Reid's mission is to assist in the development of others so that they can accomplish great things, both in and out of the business world. She teaches classes covering topics such as marketing analysis, consumer behavior, and management information systems.
Prior to her tenure at DBU, Dr. Reid served at American Airlines for over 20 years as an Airport Operations Manager and has served on the Dallas HR Board of Trustees for a number of years, several of them as President. An avid writer and photographer, Dr. Reid developed ReidwithSandra.com, a blog dedicated to sharing stories and images that inspire her and others. The most significant influence in her life was her grandmother, who taught her to love, laugh, sing badly, and give selflessly.