Pre-Law
The DBU Pre-Law Program equips students for law school in a variety of ways:
Pre-Law Webinar
Informational Session and Q&A with Dr. David Cook as he shares about the DBU Pre-Law program at DBU!
Determining Your Calling to Law School
Let us come alongside you as you determine God's unique calling within the legal field. Visit with professors and advisors to determine if law school is something you are being called to and determine where that could lead.


Preparing You Academically for Law School
Establish the foundation needed to be successful in law school and beyond. Whether participating in a mock trial or analyzing a contract, students will leave DBU equipped with skills needed for law school. Students have the opportunity to minor in Legal Studies or take these pre-law classes as electives that complement their major.
Preparing You Personally and Professionally for Law School
Engage with other students on similar career paths through our student organizations or through service opportunities. Gain real-world experience through internships and shadowing opportunities that help enhance your learning.
Preparing You for the LSAT and Law School Admissions
Take advantage of the connections that DBU offers whether it is the Kaplan test prep course, law school tours, or other workshops. Students will receive personalized guidance from the pre-law advisor to help them make decisions such as where to go to law school or what career to pursue once they obtain their degree.
DBU Pre-Law Advisor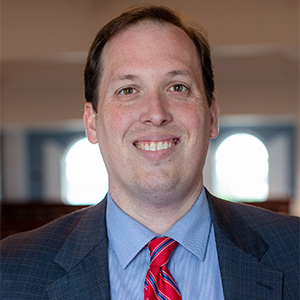 Dr. David Cook
Dean of Global Studies & Pre-Professional Programs
Senior Legal Counsel to the President
Dr. Cook serves at Dallas Baptist University as the Senior Legal Counsel to the President and as the Dean of Global Studies and Pre-Professional Programs. He received his Bachelor of Arts in Political Science from Baylor University, a Juris Doctorate from SMU Law School, and a Ph.D. in Leadership Studies from DBU. Prior to coming to DBU, Dr. Cook founded and practiced law at Cook & Gore, PLLC. His areas of practice included Business Transactions, Litigation, Probate, Estate Planning, and Immigration Law.
DBU Pre-Law Alumni Profiles