Pre-Veterinary
The DBU Pre-Veterinary Program equips students for Veterinaryschool in a variety of ways:
Determining Your Calling to Veterinary School
Let us come alongside you as you determine God's unique calling to be a veterinarian. Visit with professors and advisors to determine if veterinarian school is something you are being called to and what specialty might interest you.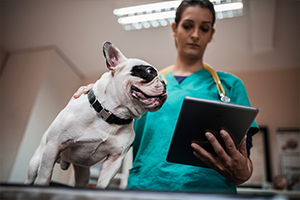 Preparing You Academically for Veterinary School
Establish the foundation needed to be successful in veterinary school and beyond. Through pre-veterinary classes, whether studying biology or breaking down chemicals, students will leave DBU equipped with skills needed for veterinary school.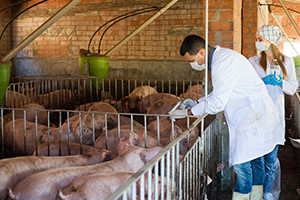 Preparing You Personally and Professionally for Veterinary School
Invest in connection with students on similar career paths through our student organizations or through service opportunities. Gain real-world experience through internships and shadowing opportunities that help enhance your learning.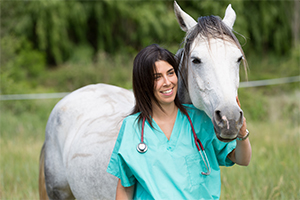 Preparing You for Veterinary School Admissions
Take advantage of the connections that DBU offers through their partnership with Kaplan, a test preparatory program, to prepare you to take the GRE. Students will receive personalized guidance from the pre-vet advisor to help them make decisions such as where to go to veterinary school or how to tailor their resume for admission.
DBU Pre-Veterinary Advisor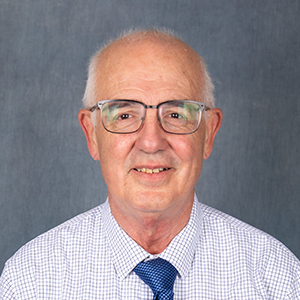 Dr. Curtis Lee
Professor of Biology
Dr. Lee has been teaching at Dallas Baptist University for the past twenty-four years. He received his Bachelor of Science in Animal Science, his Master of Agriculture from Texas A&M University, and a Ph.D. in Structural and Cell Biology from the University of South Dakota. He has worked with students in many areas of health care which equips him to answer a variety of questions and give sound advice. As an advisor for the Pre-Veterinary students, Dr. Lee enjoys the opportunity to build relationships with his students and guide them in their undergraduate program toward admission to professional school. Dr. Lee has an interest in the areas of Anatomy, Physiology, Histology, and Embryology. He enjoys teaching and mentoring his students throughout their time at DBU.