Introducing MAGL Alumnus Matthew Johnston: The Commissional Corner
May 9, 2023
Written by The Graduate School of Ministry
Matthew Johnston grew up in the mountains of southern New Mexico in a Christian home. He recalled that it was in Bible class at his Christian school that he understood he was a sinner and that Jesus died to pay for his sins. Matthew discussed his relationship with the Lord: "God is mysteriously and maybe surprisingly faithful." He continued, "God's presence and goodness show up in unexpected places. Often, it is only when looking back that you can really see and be amazed by how faithful God was and is."
Matthew graduated with his Master of Arts in Global Leadership with a concentration in English as a Second Language in 2012. After graduating, he spent two years in East Asia teaching ESL. Once he returned to North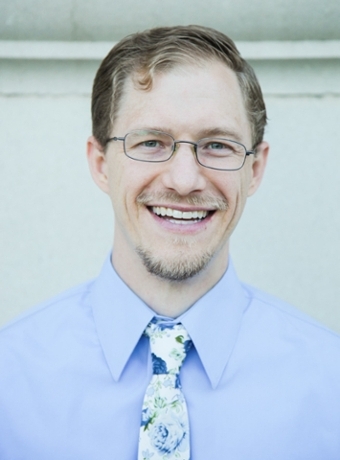 Texas, he began teaching ESL to refugees. He now works as an ESL and Outreach Catalyst for Forefront Experience, a non-profit organization. He teaches ESL, continues to serve refugees, and trains others to do the same. Matthew said that the organization he works for, and other partners he works with, have multiple opportunities for MAGL graduates to partner with them to teach or tutor ESL.
It was through the MAGL program that Matthew made the connection to teach ESL in East Asia. He recalled, "I am thankful to have had an opportunity to teach overseas with other DBU students for a summer, which led me to live, teach, and serve overseas for two years. God used the specialization that I got with the MAGL degree as a foundation for my career and ministry." He continued, "The MAGL program gave me a foundation for serving and striving to work hard unto the Lord regardless of whether my career was in full-time vocational ministry."
Upon reflection on his time in the MAGL program, Matthew disclosed, "One of my favorite things about the MAGL program was getting to know so many servant-hearted Christians. In class, I met God-honoring men and women with years of experience. In my studies and through missionary biographies, I was introduced to many more who had gone before me decades or centuries ago. I was reminded how small I am, and yet, how great an honor it is to be part of the Body of Christ."
The MAGL program offers English as a Second/Foreign Language as a specific concentration. Students can also receive the Advanced Certificate in ESL, which requires taking thirty-nine hours instead of thirty-six credit hours for the degree only.
Written by The Graduate School of Ministry
The Graduate School of Ministry provides training for individuals who sense God's call to ministry. The mission of the Graduate School of Ministry integrates foundations of Christian faith and values with professional academic studies.