The Commissional Corner: New Beginnings
This year we have been given the wonderful opportunity to make some great additions to our M.A. in Global Leadership family, as well as send off some well-prepared graduates! To provide insight into MAGL, we asked Madison Houston, one of our new students, and Addison Zody, one of our Spring 2019 graduates, some questions regarding our program.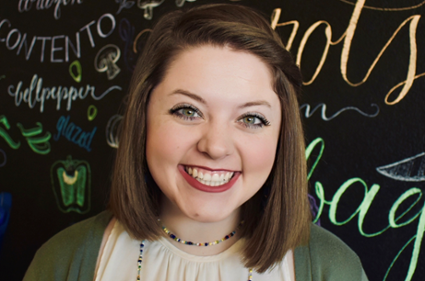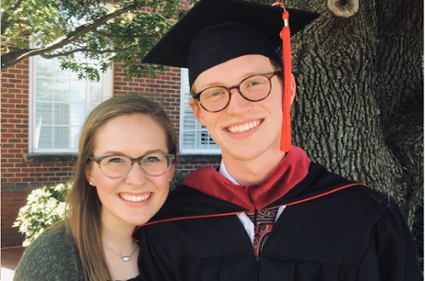 Which missional skills do you look forward to acquiring, or what skills have you acquired during your time in the program?
Madison: "I specifically chose the MAGL program to learn how to effectively approach missions long-term."
Addison: "The ability to know how to engage a culture respectfully, understand its worldview, and apply the Gospel contextually, have been invaluable tools that I will take wherever God calls me."
What are some ways that you have seen God bring opportunities for missions during your time with MAGL?
Madison: "Two months after I graduated, the Lord told me that I was no longer to pursue counseling and I needed to pursue missions fully. Being a missionary has been my plan, but I thought that my [ministry] avenue…would be through counseling."
Addison: "My wife and I have been able to use the experience and knowledge I gained from my time in the MAGL program and apply it daily as we develop partners for overseas ministry in Japan."
What is one reason you knew DBU's M.A. in Global Leadership was for you?
Madison: "I started looking for programs that would best teach me about missions. After looking at multiple programs from all over the country, I found the MAGL and immediately felt peace."
Addison: "Since my time as an INCS student at DBU, God has continuously used my professors to grow me through their personal experiences as a cross-cultural worker. This made a lasting impression on me, and the decision to pursue my MAGL was a natural outflow of this."
How do you plan to use the skills that you learn in the MAGL program to spread the Gospel?
Madison: "After I graduate from the MAGL, my plan is to be a missionary in Africa. I'm not sure specifically where I want to go or what I want to do, but I'm hopeful that the Lord will begin to reveal that to me as I study at DBU."
Addison: "My wife and I are currently working towards departing for Tokyo, Japan, where we will be working as the short-term coordinators for our organization there."
Is there any advice that you would like to give, pertaining to current or prospective MAGL students?
Addison: "My advice to new students in the MAGL program is they should take advantage of every opportunity to engage in cross-cultural situations, particularly that of studying abroad or an overseas internship. This will serve to enhance your educational efforts as you are able to apply classroom information…making what you learn immediately applicable."
---
About The Graduate School of Ministry
The Graduate School of Ministry provides training for individuals who sense God's call to ministry. The mission of the Graduate School of Ministry integrates biblical foundations of Christian faith and values with professional academic studies.
Written by Dallas Baptist University