DBU Students Travel over Winter Break
February 5, 2018
Written by Helen Schlenker
Dallas, TX – Over winter break, DBU students traveled to various places around the world, serving or celebrating the Lord's creation. One group traveled to Denia, Spain to lead a Vacation Bible School at Alfa y Omega School; another group found themselves exploring Biblical and geopolitical sites around Israel, and Apartment Life held their annual Ski Trip to Copper Mountain, Colorado.
DBU Students Serve in Spain over Winter Break
During Christmas break, more than 20 DBU students spent a week serving children and youth in Denia, Spain. The team partnered with Alfa y Omega School where they organized and led Vacation Bible School with children ranging from one to twelve years old.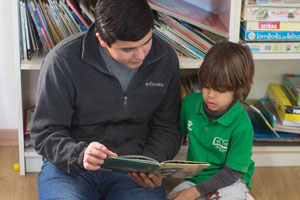 DBU students taught the children about "heroes of the faith" through games, crafts, skits, and story time. During their time at the school, they also were able to take part in conversations with high school students. While building relationship, students were able to share their testimonies and faith with people similar to them half way across the world.
Haven Stevens, sophomore at DBU reflected, "My time in Spain was surreal. The country itself is beautiful yet what I cherished most were the people I met and relationships I built. It is evident that my God is omnipresent, and though He is working in my life today, He is also working across the world doing the same for others."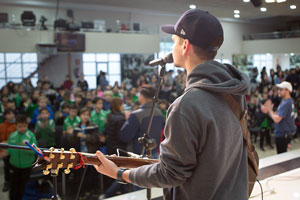 "Working with Alfa y Omega is a blessing to the students in more ways than I can explain. It is amazing that we have the opportunity to share the Gospel boldly with the sweet students of this school," stated Chris Holloway, Director of Global Missions, who led the trip.
Alfa y Omega is a private school started in 1979. DBU has partnered with them several times, including this past fall break when the Cheer and Basketball team put on clinics for the students.
"I am continually encouraged by the steadfastness and commitment of the leadership at Alfa y Omega, and I cannot wait to see how the Lord continues to move through their partnership with DBU," concluded Holloway.
DBU Partners with Passages to Send Students to Israel
Dallas Baptist University partnered with Passages Israel to send over 40 students on a pilgrimage to travel and study the history of the Holy Land.
"This journey was a once-in-a-lifetime opportunity to explore the land that my faith is rooted in," reflected sophomore Brooke Kendall. "It inspired me to go beyond my comfort zone and pursue involvement in Jewish-Christian relations, along with praying for the people of Israel."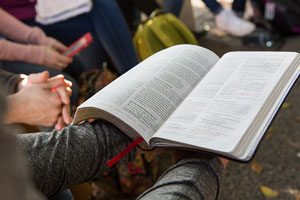 Led by Lee Bratcher, director of the Politics, Philosophy, and Economics program, and Dr. Kenneth Gore, professor of Biblical Studies, undergraduate and graduate students spent ten days exploring Biblical and geopolitical sites throughout Israel. Along with visiting various sites, students also had the opportunity to engage in cultural with the culture and listen to lectures on Christian-Jewish relations, Israeli politics, and the Israeli-Palestinian conflict.
"Not only did our students have the opportunity to visit biblical sites such as the Garden of Gethsemane, Nazareth, the Sea of Galilee, and the Garden Tomb, we also were privileged to visit sites and engage with speakers around the topic of modern Israeli geopolitics," shared Bratcher. "I feel confident that I can speak for the group that this experience broadened our worldview and deepened our connection to the roots of our Christian faith."
While DBU has sent multiple teams to Israel in the past, this trip was unique because of the diverse cultural and political experiences. A few of the opportunities included participating in a traditional Shabbat dinner with an Israeli family and learning firsthand about the culture of Israel from a guide who has lived in the nation his entire life. The different aspects of the trip allowed students to deepen their worldview and gain a greater understanding of the importance of the state of Israel.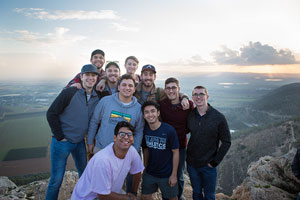 "My recent opportunity to be able to travel to Israel and explore this awe-inspiring country was nothing short of amazing. The trip was an intense intellectual and spiritual adventure that was far more than I could have ever imagined," remarked Blake Pate, junior biology major.
"We are most grateful for our partnership with Passages and their generosity, without which such a trip would not have been possible," concluded Bratcher.
Passages is a Christian organization, sponsored by the Philos Project and the Museum of the Bible, that sends Christian college students to Israel in order to learn firsthand about the roots of their faith.
Apartment Life Ski Trip
Apartment Life traveled to Copper Mountain, Colorado for their Annual Ski Trip. See the pictures and video below for a few highlights of their week on the slopes.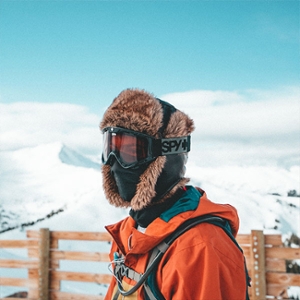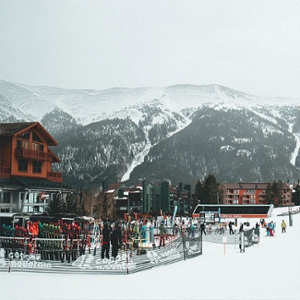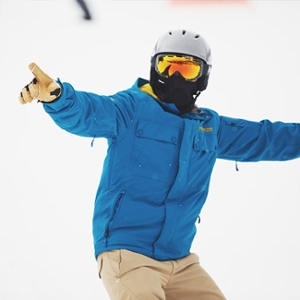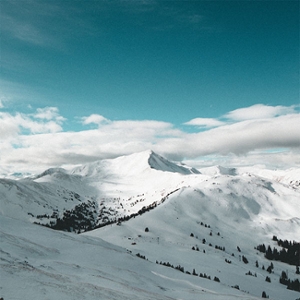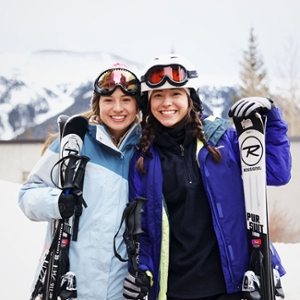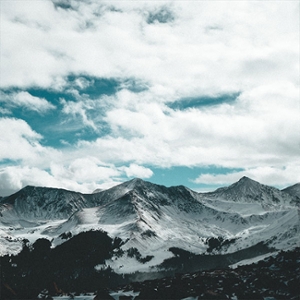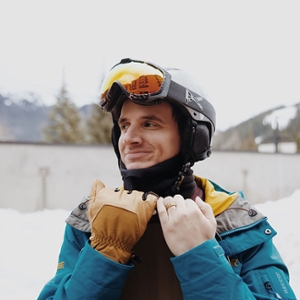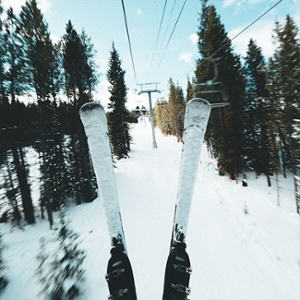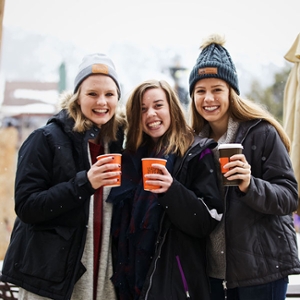 Photos by: Jacob Steed and Brittni Bean
Written by Helen Schlenker
Helen Schlenker is a member of University Communications at Dallas Baptist University.