Master of Science in Management
You have a vision for a different tomorrow. We want to help you create it. The Master of Science in Management degree is a specialized STEM program designed for current and future leaders to manage organizations of all kinds by skillfully leading individuals, teams, and corporations to success. 
Students are equipped with a complete set of managerial competencies from faculty who have extensive experience in the field and blend academic rigor with real-world practicality. Innovation, analytics, operations, vision casting, and strategy are taught through an experiential approach to prepare graduates for modern management challenges. 
More than an Education
In the age of the information explosion, technology revolution, and an ever-changing globalized economy, the business landscape is more complicated than ever. Our MS in Management degree empowers leaders with creative problem solving skills that push the envelope of innovation to stay ahead of the curve in today's multidimensional business environment. Students participate in real-world consulting projects that stretch their abilities and grow their competencies as impactful leaders and complete managers. A master's degree in management empowers graduates with the flexibility to impact multiple industries. Our graduates are distinctively prepared to integrate faith in business management practice through our unique approach to developing managers as servant leaders. 
Marked by Service
DBU is a Christ-centered launching point where leaders are equipped to excel as business professionals who impact their environments through their respective callings. Current and future business leaders are equipped as servant leaders who have the skills needed to influence their fields while simultaneously stimulating personal growth for a lasting impact.
Countless organizations have failed because of leaders who lacked the competency and character to lead. The business world yearns for managers who lead courageously without compromising integrity. Our master's degree in management equips leaders to influence modern organizations. Our graduates lead top companies and serve in ministries. They are CEOs, pastors, mayors, and managers of all kinds. Often, our MS in Management degree leads to promotions and/or positions of influence that can increase impact. If you want to advance your career and better utilize your giftings for eternal purposes, consider our MS in Management which empowers you professionally and personally to make a lasting impact. Contact us today!
"The Lord has not called us to live one way on Sunday and a different way on Monday. We want to help you integrate your faith, your skills, and your calling to be an effective leader for the Kingdom of God."

- Dr. Justin Gandy, Interim Program Director
214-333-6840 | justing@dbu.edu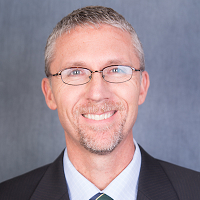 Get Connected with your Advisor
Our program provides many options for creating a custom degree to give you the most benefits to your career. Choose from one of 15 concentrations, pair your MBA with a second master's degree, or pursue an advanced certificate to top off your diploma.
Admission Requirements for the M.S. in Management
3.4 GPA or higher: no entrance exam required
5+ years of managerial work experience: 3.0 GPA or higher, no entrance exam required
450 on the GMAT or 50% on the Miller Analogies Test (MAT)
A bachelor's degree from a regionally accredited institution
Evidence of sound moral character and compatibility with DBU's mission
The admission requirements listed above are specific to this degree program and are supplemental to the Graduate School's requirements for Full Admission. Admission to one graduate program does not guarantee admission to another. Applicants who show potential for graduate study, but do not meet the criteria for Full Admission, may be admitted for up to 12 hours under provisional status. Students admitted under Provisional Admission will be granted Full Admission upon successful completion of 12 credit hours and fulfillment of the conditions of their admission as determined by the Master's Degrees Admission Committee.
Full Admission Requirements | International Admissions | Transfer Admissions