Master of Science in Management
Analyze. Decide. Lead.
Companies want leaders who can think strategically and act ethically to lead others into the future.
The Master of Science in Management is an accredited STEM degree emphasizing critical thinking and analysis, strategic planning, and personal leadership.
We focus on innovation, analytics, operations, vision casting, and strategy through an experiential approach to prepare graduates for both technical and behavioral challenges. 
More than an Education
We want our graduates to be skilled practitioners and technical experts.  Graduates participate in real-world consulting projects that stretch their abilities and grow their competencies as impactful leaders and complete managers.
Our faculty have extensive experience and genuinely care about their students.  You will be mentored, encouraged, and challenged as you learn from dedicated faculty who want to see you succeed.
Marked by Service
DBU is a Christ-centered university with a vision to please God by producing servant leaders, and we encourage our students to lead by serving the interests of those around them.
Our graduates are serving as CEOs, pastors, mayors, and managers in all kinds of organizations.
Interested in pursuing a Master of Science in Management at DBU? Click the link below to join us for an on-demand open house with our College of Business Faculty and Advisors.
Meet the M.S. in Management Program Director
"We provide unique and customizable paths to prepare you to meet the challenges posed by our rapidly changing global markets. Come join our inclusive community and help transform the world."

- Dr. Joe Hopkins, Program Director
214-333-6943 | jhopkins@dbu.edu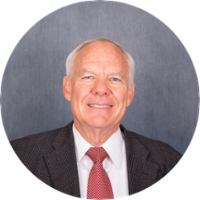 Additional M.S. in Management Program Information
Admission Requirements for the M.S. in Management
View DBU Graduate School's admission requirements.
Admission to one graduate program does not guarantee admission to another. Applicants who show potential for graduate study but do not meet the criteria for Full Admission may be admitted for up to 12 hours under provisional status. Students admitted under Provisional Admission will be granted Full Admission upon successful completion of 12 credit hours and fulfillment of the conditions of their admission as determined by the Master's Degrees Admission Committee.
Full Admission Requirements | International Admissions | Transfer Admissions