Master of Science in Information Technology and Management
The M.S. in Information Technology and Management program is a flexible, 36-hour STEM degree designed to prepare students to be successful servant leaders in a market driven by data and insights.
M.S. in Information Technology and Management graduates become Business/Data/BI/Systems Analysts, Technology Strategists, Technology Consultants, Information Security Managers, Information Technology Managers, Information/Privacy Risk Consultants, FinTech Specialists, Scrum Masters, Project Managers, Program Managers, and so many more!
More than an Education
"Disrupt the disrupters" is the motto of our program and we prepare students for the next wave, trend, or tectonic shift. We equip students with future-proof skills to take advantage of new opportunities created by disruptive technologies and thrive in an uncertain future.
This Master's program will pair a broad-based foundation in organizational management with technology skills to lead highly skilled technology teams. Students will explore how the interaction between management, technology, and leadership provides strong solutions.
Marked by Service
The focus of our program is on experiential learning through industry collaboration wherein students solve real world business problems using technology. The result is a graduate with the ability to transition into both disruptive and traditional organizations.
Meet the M.S. in Information Technology and Management Program Director
"Reimagine your future. Disrupt the status quo. Launch your career."

- Sharon Gorikapudi, Program Director
214-333-7252 | sharong@dbu.edu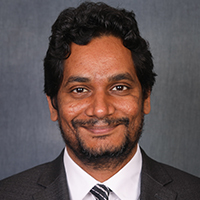 Additional M.S. in Information Technology and Management Program Information
Admission Requirements for the M.S. in Information Technology and Management
Successful completion of the Graduate Record Examinations® (GRE®) or Graduate Management Admission Test® (GMAT®).

GRE: 302 (Verbal: 148, Quant: 154, AWA: 3.5)
GMAT: 600

Three or more years of work experience in Information Technology or Management desired (not required)
The admission requirements listed above are specific to this degree program and are supplemental to the Graduate School's requirements for Full Admission. Admission to one graduate program does not guarantee admission to another. Applicants who show potential for graduate study, but do not meet the criteria for Full Admission, may be admitted for up to 12 hours under provisional status. Students admitted under Provisional Admission will be granted Full Admission upon successful completion of 12 credit hours and fulfillment of the conditions of their admission as determined by the Master's Degrees Admission Committee.
Full Admission Requirements | International Admissions | Transfer Admissions
Our program provides many options for creating a custom degree to give you the most benefits for your career. Choose from one of 8 concentrations, or pursue an advanced certificate to top off your diploma.
The Master of Science in Information Technology & Management program at Dallas Baptist University is equipped with highly skilled and knowledgeable faculty members with several years of industry experience who will provide students with the necessary guidance to succeed in their professional goals.
Chad Thiemann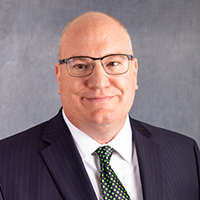 Chad earned his Bachelor of Science in Business Administration in MIS and Operation Management from Boston University. Upon graduating, Chad was commissioned a second lieutenant and began a six-year tour in the active-duty Army as a logistics officer. Additionally, Chad earned a graduate certificate in 'Cybersecurity: Technology, Application & Policy' from MIT as well as an Executive Master in Cybersecurity from Brown University.
He holds the following professional certifications: CISA, CISM, CRISC, CIPP/US, CIPM, FIP, and CPISM. Throughout his IT journey, Chad worked at Arthur Andersen, Schering-Plough Pharmaceuticals, and he is currently working at CVS Health (before CVS Caremark), where he serves as the Privacy Director in the Legal group. He facilitates efforts to ensure confidential data is secure, handled in a privacy-compliant manner, and shared with partners/practitioners/vendors in a judicious secure way.
Jason Troxel
Troxel is the Chief Experience Officer at Techolution. He is inspired by the intersection of people and technology; The tangible, touchable, beneficial results from the application of computer science to some of the world's biggest problems. He believes that we can build a world where technology enriches humanity. Techolution is a next-generation digital transformation consulting firm on track to become one of the most admired brands in the world. As a nimble start-up, they recently won the prestigious Inc 500 award for being one of the fastest growing companies in America. In addition, Troxel teaches as an adjunct professor at DBU in IT Management.
Jino M. Packayil
Jino Packayil is an accomplished Senior Enterprise Architect with more than 25 years of Software Development and implementation experience in the IT Consulting industry. Currently working as a Managing Delivery Architect for a multinational corporation that provides consulting, technology, professional, and outsourcing services.
Prior to that, he has worked with Infosys Limited as a Principal Enterprise Architect and Led Digital Transformation programs and the Mulesoft Anypoint Platform migration program as a lead architect for a large financial institution. He also has worked as a Senior Consultant (Director) Enterprise Architect for Dell Inc. and has led Technology Migration & Containerization Adoption that migrates huge Monolithic applications into Microservices based architecture.
Jino has successfully led many IT Teams for large project rollouts, that includes Application eco-system redesign and re-architecture for Cloud Migration from on-premise to Cloud, AWS Serverless Lambda implementation, and Microservices Migration greenfield implementations. He has implemented Full API Lifecycle Management that includes API Architecture and Design lifecycle (design, simulate, Feedback & validate), Build & Test, Secure, Deploy, Monitor, a Managed approach for many critical integration programs. He has served and was involved in Global Architecture & Design Authority advisory team to recommend and guide implementation teams for platform selection, enterprise strategic decisions making process, and guiding migration roadmap for multiple fortune 100 corporations.
Mike Rochelle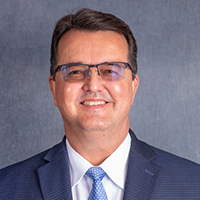 Mike is a results-oriented business leader with a demonstrated ability to meet or exceed business goals. His passion is helping people and organizations continually renew their purpose-based vision, providing growing value to clients, and reaching their organizational and individual growth potential. He has 30+ years of increasing IT operations, sales, marketing, and business/customer process lifecycle transformation experience.
Mike helps clients maximize their (1) Telemedicine practice with MediGuru platform and services, (2) cloud application creation and maintenance, (3) accelerate business insights creation through value-added onsite and remote DevOps modernization services - VP of Cloud Services Delivery at Cloudix, Inc., a Microsoft Gold Cloud Partner and Systems Integrator.
As a volunteer, he also builds a community where business professionals accelerate results through leading-edge discussions and actions on the ethical use of technological advances - Founding President of the Association for Business Technology Professionals DFW.
Mike's business offers business executives the ICCP 'Certified Leadership Professional' credential via ABTP DFW's Senior Leadership Forum, with over 3,500 souls served in 23 years - Founder and CEO of MRaA, a management and leadership consultancy.
Paola Saibene
Paola Saibene has been a technologist for the last 25 years, after having established and practiced in two other careers, that of a psychologist and that of a professor at universities in the area of literature and linguistics. She has been successful in converging these fields of study to deliver and execute in a future-minded, holistic, empathetic, and sustainable manner. As a technologist, Paola rose to C-level technical positions (CIO/CTO/CSO) in large multi-billion dollar organizations, granting her multiple awards by both government and private sectors in the areas of technology innovation and cybersecurity. Paola knows well that despite all the hard work and dedication, and determination, none of these accomplishments were deserved but instead granted and gifted by the Lord.
Thomas McCaleb
Thomas has over 20 years of experience in business, technology, and non-profit organizations. He currently supports many education programs through his professional and philanthropic pursuits. A natural leader, Thomas was awarded the Navy Achievement Medal as a result of meritorious service for his time in the US Navy. Thomas currently works at II-VI Inc as a global leader in Engineered materials and Optoelectronic components.
Thomas has served as a technology leader at Strasburger LLP., JCPenney, Celanese Chemical, Kohl's Department Stores, and Metropolitan Life Insurance Co. He has led large scale projects, including the 40M refresh project for all JCP Stores and the initial launch of Kohl's.com e-fulfillment center. Thomas has a knack for utilizing his understanding of technology to solve complicated business problems. He serves as a trusted advisor that keeps profitability and communication as his most important priorities. Thomas is seen as a leader that grows leaders.
Awards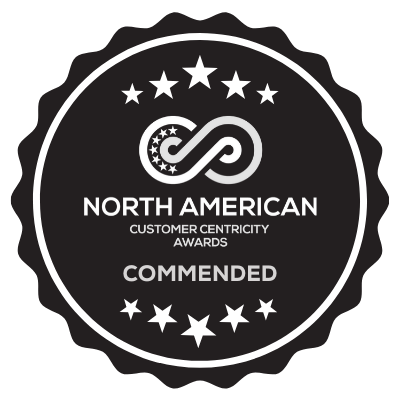 North America Customer Centricity Awards - NACCA
2nd Place in Customer Experience
3rd Place in Best Strategy
8th Place in Customer-Centric Culture