Master of Education in Reading
The Master of Education in Reading Program is a 30-hour, non-thesis program that includes a non-credit seminar at the conclusion of the certification program. The program is designed around criteria established by the State Board for Educator Certification (SBEC). 
More than an Education
Learning experiences and assignments in this program are designed in order to provide the learner with sufficient theoretical and experiential knowledge to serve successfully as a literacy specialist in the role of classroom teacher, literacy coach, or administrator. Armed with instruction from a Christian world view, graduates will bring faith and ethics to the field of education and apply their skills and knowledge from a distinctly Christian viewpoint.
Marked by Service
Service-learning at DBU is a teaching and learning strategy that integrates academic instruction, community service, and guided reflection from a Christ-centered, faith-based perspective in order to enhance student learning, to foster global civic responsibility, and to develop servant leaders.
Meet the M.Ed. in Reading Program Director
"Literacy is fundamental for academic success. The Master of Education in Reading degree will equip you with tools to identify reading difficulties and apply literacy strategies. The program is excited to implement the new Science of Teaching Reading standards and competencies. I look forward to helping you achieve your academic goals and career calling!"

- Dr. Mark Martin, Program Director
214-333-5769 | markm@dbu.edu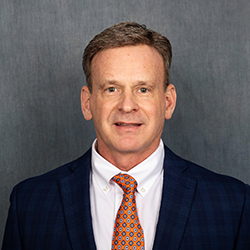 Additional M.Ed. in Reading Program Information
Our program provides graduates with the upper hand to educate in the fields of Reading, English as a Second Language, and Bilingual Education through the different tracks provided.
Degree Plan
The Master of Education in Reading Program is a 30-hour, non-thesis program.
Admission Requirements for the M.Ed. in Reading
View DBU Graduate School's admission requirements.
Admission to one graduate program does not guarantee admission to another. Applicants who show potential for graduate study but do not meet the criteria for Full Admission may be admitted for up to 12 hours under provisional status. Students admitted under Provisional Admission will be granted Full Admission upon successful completion of 12 credit hours and fulfillment of the conditions of their admission as determined by the Master's Degrees Admission Committee.
Full Admission Requirements | International Admissions | Transfer Admissions
Alumni Testimonial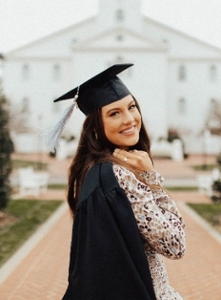 Megan Hall
M.Ed. in Reading and ESL May 2021 Graduate
The biggest challenges I faced in beginning my Master's program were balancing work, life, and finding time to complete the experience I needed in the classroom. Dallas Baptist University eased all my fears and ensured that I did not feel overwhelmed. My professors were always willing to help me, and they were so understanding in working around my hectic schedule. My program directors gave me the resources and connections I needed to make sure I was able to get everything done, especially in my practicum.
I am so glad I didn't let the challenges get in the way of the dreams I wanted to pursue and that DBU went above and beyond to help me.
Hannah Smith
M.Ed. in Reading and ESL May 2021 Graduate
The MEDRE program is rigorous, and the professors consistently set high expectations. More notably, these same professors have always shown how deeply they care about me and the students that I am studying to serve, a knowledge that has provided me with so much joy and peace throughout this process. They always modeled and utilized the best practices that they teach.
In doing so, they ensured that I have been provided with the tools, opportunities, and experiences that hold the most potential benefit for my development as an educator.