Master of Education in Educational Leadership
The M.Ed. in Educational Leadership with Principal certification is a 30-hour, non-thesis master's degree that prepares those interested in providing leadership for K-12 schools. The courses, internship, and seminars provide the requisite knowledge and experience needed to lead today's K-12 schools.
The professors are successful practitioners in the field. Their shared experience and understanding of leadership and state policy gives provides a unique understanding of the many facets of school administration. Each course is designed to provide an understanding of the domains and competencies required to be successful on the TExES state principal certification exam.
More than an Education
The learning experiences provided in the degree are based on the state-identified competencies for successful leadership. The future leader will know how to establish and implement a shared vision and culture of high expectations. Students will complete a 160-hour internship learning first hand the responsibilities of instructional leadership. The student has the opportunity to obtain the Advanced Educational Leadership (AEL) certificate required for public school administrators while in the principal certification program.
Students who experience the call to leadership should not delay in fulfilling and next step in their careers. Today's schools are facing many unique challenges that required leaders who know how to promote collaboration and student achievement.
Marked by Service
Christ-centered education gives candidates the foundation to meet the demands of school leadership. The fast-pace nature of K-12 school community requires leadership that is grounded in the how to develop relationships with external and internal stakeholders.
The call to school leadership is a call to servant leadership. School administrator training integrates academic instruction, community service, and guided reflection from a Christ-centered perspective. Schools across the nation are in need of effective, student-centered leadership. Candidates who are called to leadership need to begin preparation now to be ready to step in to a position to ensure student success in academic advancement and in character and social and emotional growth.
Meet the M.Ed. in Educational Leadership Program Director
"Ephesians 2:10 reads, 'For we are His workmanship, created in Christ Jesus for good works, which God prepared beforehand, that we should walk in them.' Every person is uniquely designed by God for specific and special purposes on this earth. School leadership is not a job, not a career, it is a calling. Act now on your calling to leadership."

- Dr. Larry McHaney, Program Director
214-333-5217 | larry@dbu.edu
Additional M.Ed. in Educational Leadership Program Information
Our program provides several options to customize your master's degree with dual degrees and advanced certificates.
Concentrations
Principal Certification
Non-Certification Degree Track in Educational Leadership
Advanced Certificates
Admission Requirements for the M.Ed. in Educational Leadership
View DBU Graduate School's admission requirements.
Admission to one graduate program does not guarantee admission to another. Applicants who show potential for graduate study but do not meet the criteria for Full Admission may be admitted for up to 12 hours under provisional status. Students admitted under Provisional Admission will be granted Full Admission upon successful completion of 12 credit hours and fulfillment of the conditions of their admission as determined by the Master's Degrees Admission Committee.
Full Admission Requirements | International Admissions | Transfer Admissions
M.Ed. in Educational Leadership Faculty Members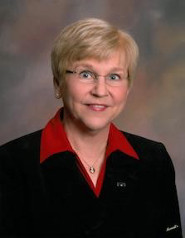 Linda Anderson, Ph.D.
Adjunct Professor
Dr. Anderson is an Adjunct Professor for the Master of Education in Educational Leadership program. She received her B.S. from West Texas A&M University, and both her M.Ed. and Ph.D. in Applied Technology, Training and Development, and Educational Administration she received from the University of North Texas.
Dr. Anderson has been in public education for 44 years, including 28 years as a Director, and for the last 8 years she has served as both a Principal and a Director. Additionally, she has been an Adjunct Professor at both Dallas Baptist University and the University of North Texas for 35 years combined. At DBU she teaches Foundations of Instructional Leadership, The Principalship, and Internship in Educational Administration courses.
"The MEDEL program provides aspiring school leaders with a Christ-centered education, preparing students to be servant leaders in schools throughout the United States and abroad. Students have the opportunity to learn about and experience school leadership from current and former practitioners, as well as practice relevant school leadership activities during the internship. Much care is taken to assure the students have mastered knowledge and skills in order to be successful on the state certification exams. Students are supported throughout the program by caring, Christian educators who have the well-being of each and every student at heart."
– Dr. Linda Anderson, Adjunct professor in the Master of Education in Educational Leadership program.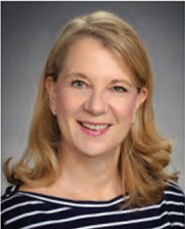 Laure Ames, Ph.D.
Adjunct Professor
Dr. Ames is an Adjunct Professor for the Master of Education in Educational Leadership program. She received her B.S in Psychology, M.A. in Counseling, and Ph.D. in Psychology from SMU. SMU has given her the honor of receiving the 1982 - 83 Award for Outstanding Graduate Research from the Dedman College of Humanities and Sciences as well as the 2019 Exemplary Alumnus Award from the Department of Psychology.
Her professional experience over the past 40 years has been wide and varied from working on the Psychology Staff at Dallas Child Guidance Clinic, running her own Private Practice, to being a Consultant at both the Texas Rehabilitation Commission and The Greenhill School. Currently she serves as the Director of the Shelton Evaluation Center, a non-profit assessment center, which provides psychoeducational, and/or autism spectrum disorder for children, adolescents, and adults. As director, she supervises a staff that evaluates clients with a wide range of learning difficulties and related disorders. At Dallas Baptist University she teaches Research in Education and Diagnosis and Referral.
"I enjoy working with DBU students that are from all over the world. I may be their professor, but I actually learn so much from the!"
– Dr. Laure Ames, Adjunct professor in the Master of Education in Educational Leadership program.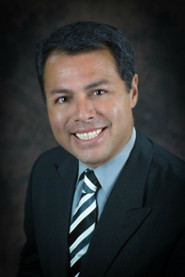 Daniel Lopez, Ed.D.
Adjunct Professor
Dr. Daniel Lopez serves as an Adjunct Professor for the Master of Education in Educational Leadership at Dallas Baptist University. He received a Bachelor of Arts from UT Dallas, a Master of Science in Educational Administration, and a Doctor of Education in Professional Leadership K-12. Dr. Lopez has enjoyed 21 years of administrative experience as a principal and central administrator. He has served as Principal of Goose Creek Elementary, Supervisor of Student Services in Carrollton-Farmers Branch ISD, as well as Executive Director of Human Resources and Denton ISD Area Superintendent.
"I believe one of the best parts of this particular program is it allows for adult learners to have a Christ-centered education in addition to the learning experiences of leadership. The courses are designed in such a way the learner is allowed to challenge others' interpretations of leadership while understanding their own calling to educational leadership."
– Dr. Daniel Lopez, Adjunct professor in the Master of Education in Educational Leadership program.
Alumni Testimonials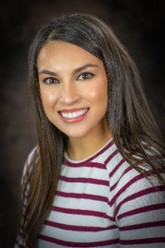 Maria Melendres Robles
Assistant Principal Intern - Frank Borman Elementary
It was difficult for me to submerge myself into the coursework of reading articles, textbooks, and writing technical papers. But the DBU professors assisted in every way possible and continued to make themselves available for us.
Also, not having class in person (during COVID) to discuss and learn from others was a challenge, but professors made it easy to connect and share our voices. Overall, I can say that being a student after almost a decade was made possible with the support, help, and motivation of every DBU professor.
Erika Simon
Administrative Intern - Calhoun Middle School
As a full-time employee and a mother of five, I was not certain how to juggle work, family life, and school. The professors were understanding and supportive as I worked from home…and their grace did not end there. It had been fifteen years since I was last in college, and I had many questions. My professors graciously provided me with detailed instructions and willingly answered any questions I had.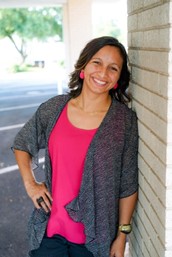 In my time at DBU, I was fortunate to have met the fascinating individuals that DBU attracts through the MEDEL program. The teaching practices implemented by my professors allowed me to build relationships with my peers and helped me feel connected to DBU…DBU staff created an inclusive environment that made me feel welcomed in the DBU family.