Master of Arts in Management
Innovate. Lead. Inspire.
Leadership is about people and relationships.  The Master of Arts in Management prepares future leaders to inspire others to accomplish a common goal. 
Students focus on emotional intelligence combined with innovation and critical thinking to become effective problem solvers and change agents. 
Interpersonal skills are more critical today than ever before as companies seek leaders who are able to engage employees and create a positive culture.
More than an Education
With a 13:1 faculty to student ratio and a vast network of managers at top businesses, our students join a strong community of professionals who seek to impact their organizations for a greater cause.
Our faculty have extensive experience and genuinely care about their students.  You will be mentored, encouraged, and challenged as you learn from dedicated faculty who want to see you succeed.
Marked by Service
DBU is a Christ-centered university with a vision to please God by producing servant leaders, and we encourage our students to lead by serving the interests of those around them.
Our graduates are serving as CEOs, pastors, mayors, and managers in all kinds of organizations.
"We want to help you integrate your faith, your skills, and your calling to be an effective leader for the Kingdom of God."

- Dr. Justin Gandy, Interim Program Director
214-333-6840 | justing@dbu.edu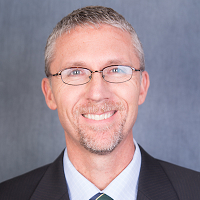 Get Connected with your Advisor
Admission Requirements for the M.A. in Management
3.0 GPA + 5 years of Applicable Work Experience
OR 3.4 GPA
Candidates who don't meet either standard above can apply and mention in the Statement of Purpose, found in the Graduate Application, why they should be considered for admission. 
A Bachelor's Degree from a Regionally Accredited Institution
Evidence of sound moral character and compatibility with DBU's mission
The admission requirements listed above are specific to this degree program and are supplemental to the Graduate School's requirements for Full Admission. Admission to one graduate program does not guarantee admission to another. Applicants who show potential for graduate study, but do not meet the criteria for Full Admission, may be admitted for up to 12 hours under provisional status. Students admitted under Provisional Admission will be granted Full Admission upon successful completion of 12 credit hours and fulfillment of the conditions of their admission as determined by the Master's Degrees Admission Committee.
Full Admission Requirements | International Admissions | Transfer Admissions