M.A. in Leadership
The M.A. in Leadership is a 36-hour degree program focused on equipping leaders with the competencies and character essential for effective leadership that glorifies God. Graduates of the program are prepared to lead with distinction in real-world contexts of government, business, education, ministry, and non-profit organizations.
Students are trained in areas recognized as important in the eyes of employers, such as communicating a vision, collaborating with diverse groups, building teams, leading change initiatives, exhibiting emotional intelligence, and resolving conflict. In addition, students develop and strengthen a Christian worldview that prepares students to ethically and morally apply leadership principles. 
More than an Education
Failed leadership often occurs due to the inability of the leader to inspire and achieve shared outcomes in the organization and/or as a result of the leader's poor character. Graduates from DBU's Master of Arts in Leadership are skilled and capable in effectively leading organizations in new directions by inspiring a shared vision, by encouraging team members to give their best, and by providing an example of integrity that others want to follow.  
The Master of Arts in Leadership provides an educational experience through on-site visits to organizations, a mentored leadership internship, the "Consulting for a Cause" program, an experiential learning trip to Washington, D.C. or Boston, MA, and guest lecturers working in diverse leadership roles. 
Marked by Service
Biblical servant leadership as modeled by Christ sets the standard for the style of leadership we hope graduates emulate in their respective callings. From the example of professors and guest lecturers to the exemplary leaders and practical concepts discussed in class, students are encouraged to grow in servant leadership. 
"Do you sense the Lord leading you to pursue this degree? If so, apply now to secure your spot for the upcoming semester. "

- Dr. Nick Pitts, Program Director
214-333-6959| nick@dbu.edu
Our classes are led by scholar-practitioners who have years of professional experience in the field.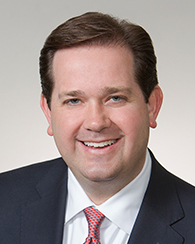 Dr. Adam Wright
President, DBU

President of Dallas Baptist University since June 2016
Ph.D. in Leadership, Dallas Baptist University
More than 15 years of higher education leadership experience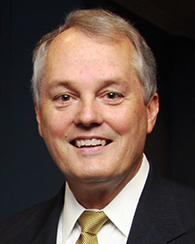 Dr. Gary Cook
Chancellor, DBU
Chancellor and Former President for 28 years, Dallas Baptist University
M.Div., Southern Baptist Theological Seminary
M.S., University of North Texas
D.Min., Southwestern Baptist Theological Seminary
40 years of higher education leadership experience
Founder of the Master of Arts in Leadership program
Juris Doctorate, Southern Methodist University
Ph.D. in Leadership, Dallas Baptist University
Assistant to the President for Legal and External Affairs, Dallas Baptist University
CEO of Randall House Publishing and D6 Family Ministries
Published over 60 articles for various magazines
Authored or Co-Author of three books, including Toy Box Leadership
D.Min., Southern Baptist Theological Seminary
Pastor of First Baptist Church Carrollton since 1999
Author of Founding Leadership: Business and Personal Leadership Principles from the Men Who Brought You the American Revolution
The MAL is a wonderful degree to pair with a second master's degree or a certificate in Leadership Studies.
Dual Master's Degrees
Degree Plan
Advanced Certificates
The Advanced Certificate in Leadership Studies is a 12-hour certificate program designed to enhance students' leadership competencies and understanding of core leadership principles. Students will have the opportunity to learn not only key leadership theories but also how to practically apply those leadership principles, in practical, real-world settings.
Admission Requirements for the M.A. in Leadership
Demonstrate through their academic record a likelihood of success in the Master of Arts in Leadership Program
Applicant's record of service in the community and in positions of leadership
The admission requirements listed above are specific to this degree program and are supplemental to the Graduate School's requirements for Full Admission. Admission to one graduate program does not guarantee admission to another. Applicants who show potential for graduate study, but do not meet the criteria for Full Admission, may be admitted for up to 12 hours under provisional status. Students admitted under Provisional Admission will be granted Full Admission upon successful completion of 12 credit hours and fulfillment of the conditions of their admission as determined by the Master's Degrees Admission Committee.
Full Admission Requirements | International Admissions | Transfer Admissions