From Elementary School to DBU and Beyond: Best Friends for Life
(L-R Carolyn Stutts Henry and Gala Wilson Milburn)
"Some things do not change. You need to keep your faith. You're on your own for the first time in college- remember what you have been taught and seek God in your decision making. Always be a good friend. Seek out friends that love God and enjoy them" (Gala Wilson Milburn).
The year is 1969: You stand on the second level of the Strickland Building and look out at the lake facing west. There's no Interstate-20 or Mountain Creek Lake Bridge. The Collins Learning Center is brand new and you are a part of the first class to live in the Crowley dorm. Tuition is $35 an hour, every girl wears a dress to class, and there is one singular wall phone for the whole dorm to share. This was life at Dallas Baptist College (soon to be Dallas Baptist University) for both Gala Wilson Milburn and Carolyn Stutts Henry.
Gala and Carolyn "met" as infants. Born only 6 weeks apart, the duo grew up destined to be friends. They attended the same public school, the same church, and lived only a few blocks away from one another. At Pleasant Mound Baptist Church, they saw each other every week, first at Sunday School, Sunbeams, and GAs, and then eventually in their youth group, where they both faithfully participated until leaving for college: "Anytime the church was open," says Gala, "we were there."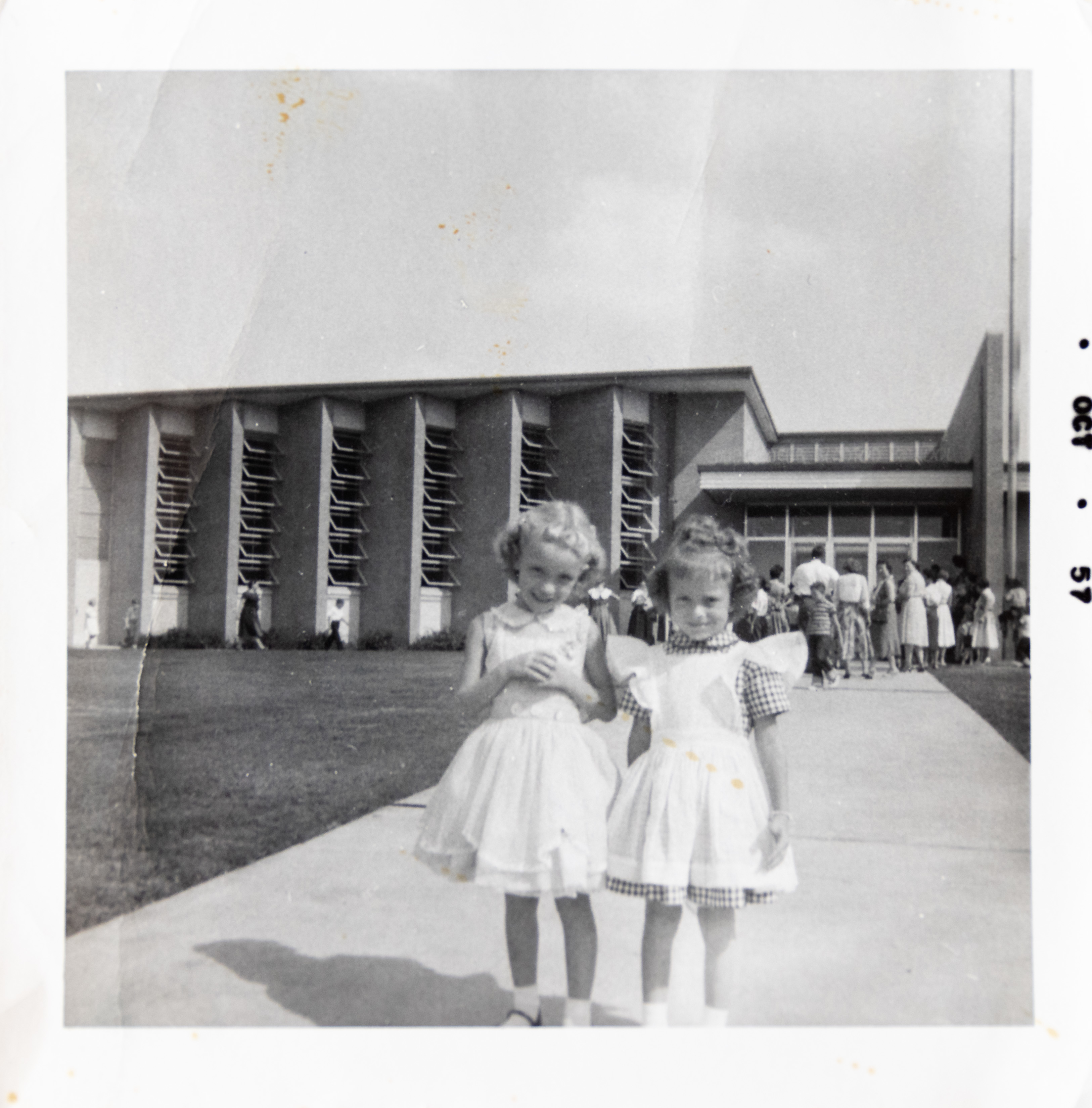 After graduating high school, the Lord led both Gala and Carolyn to DBC. While Gala knew from the beginning of her college search that DBC was home, Carolyn wasn't so sure. "Attending DBU still seems like a miracle!" says Carolyn. As DBC was a private university, attending seemed to be more of a dream to her. It was the generosity of individuals who still believed in the value of Christian education that allowed Carolyn to attend college alongside her best friend and make that dream a reality.   
In the fall of 1969, Gala and Carolyn were among the first class to live in the Crowley dorm. "I could not have imagined how much my life would be enriched by living in the dorm," says Carolyn. "Gala and I were so homesick at times. It was good to know you were not alone." Some of the ladies' most cherished memories during their time at DBC include dorm life, freshman activities, unexpected encounters with God ("The 'Hill' just seemed to lend itself to these opportunities," says Carolyn), the views from the Strickland Building and "of course," Gala says, "I could not forget meeting my husband of 50 years in biology class."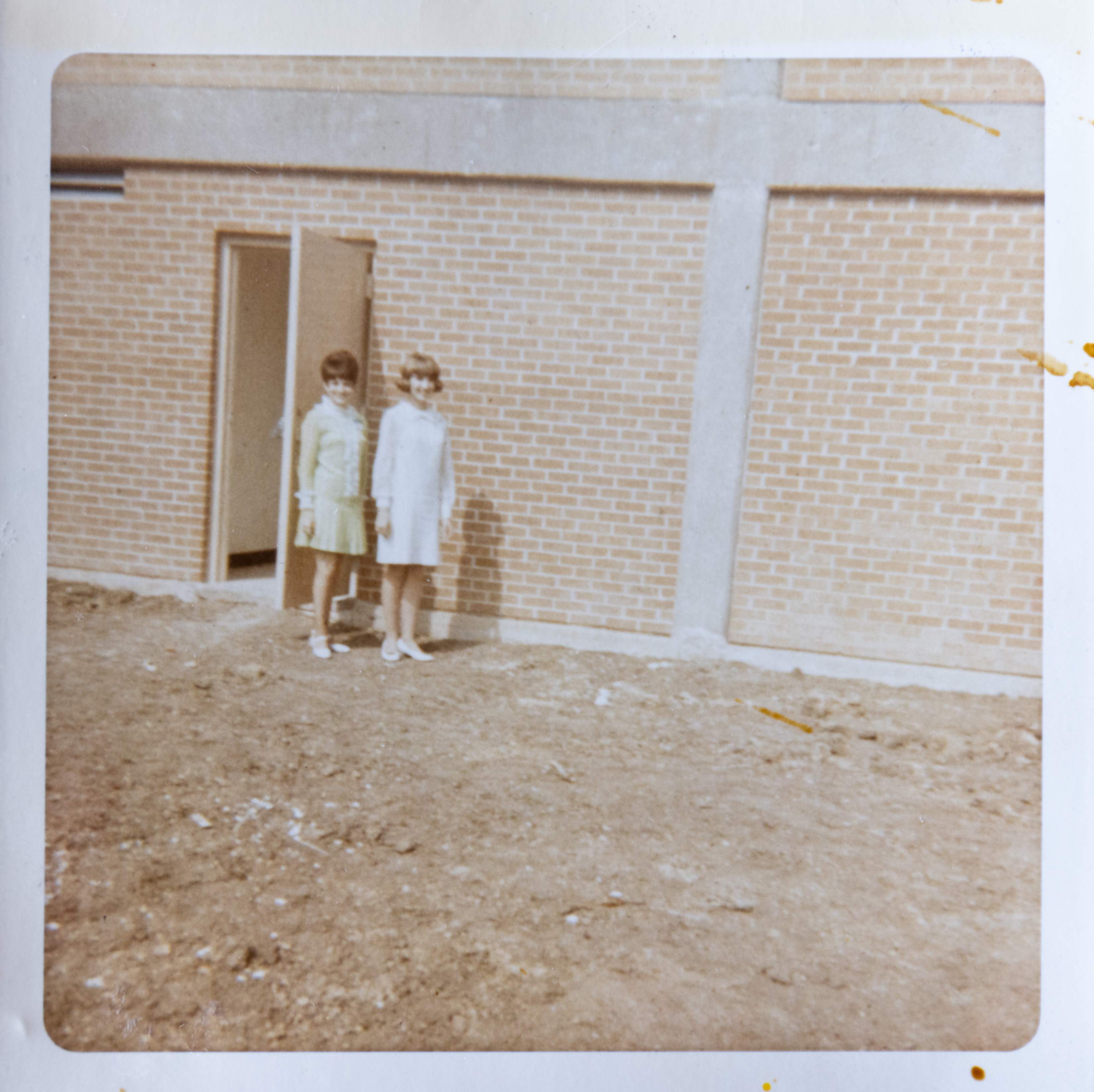 Carolyn graduated with a Sociology degree in 1973. While at DBC, Carolyn met Boyd, who she would go on to marry with Gala by her side as a bridesmaid. After graduation, Carolyn attended Southwestern Baptist Theological Seminary and obtained a Master of Religious Education with a concentration in Social Work. She has held positions at what was then the Baptist Book Store; the Texas Department of Human Resources as a Financial Assistant Caseworker; the Emergency Assistance Association of Tarrant County (EATC) as the EATC Coordinator; and spent 27 years with Catholic Charities Fort Worth in the various roles of Program Manager, Department Director, Director of Professional Services, Vice President of Special Initiatives, and finally as Vice President of Quality Assurance there. After retiring in 2013, she now supervises social work students on a volunteer basis at WestAid.
Gala was a part of the class of 1974, graduating with her degree in Elementary Education. Gala is married to Mike Milburn (whom she met in biology), who serves as an adjunct professor at DBU. Immediately following graduation, Gala began teaching. The Milburns have three children, one of which graduated from DBU and lived in the exact same dorm room as Gala and Carolyn. Carolyn and Boyd were in attendance at the birth of the Milburns first two children. The Milburn family settled down in Burleson, Texas, where the now retired Gala enjoys working in her flower beds and garden and playing with her grandkids.
"Gala has just always been a part of my life," says Carolyn. "We attended our fiftieth high school reunion together, celebrated as we retired, and most recently, Gala and Mike took me back to tour the DBU of today."
Looking back on their lives, it is easy to see the Lord's hand in the friendship of Gala and Carolyn. "Of course, as we aged, the difficult times came, with illness, the death of our parents, and the many other unexpected events in life that cause uncertainty and sorrow. Gala is always one of the first people I contact for prayer and support."
The story of Gala and Carolyn is a testament to the value of godly friendships. From birth to growing up, high school to college, and from college to adulthood, these ladies hold firm first and foremost to their personal relationships with Christ, and that has made all the difference. 
"Christ-like friendships are blessings beyond measure," Gala stressed. "True Christian friends stand with you through good times and bad times, listen to you when no one else cares, and give you godly wisdom. Christian friends build each other up. They are someone you can trust in all situations. A Christian friend is a part of growing in Christ. Always seek to find godly friends."
We see clearly the words of Proverbs 17:17 woven throughout Gala and Carolyn's stories: "A friend loves at all times, and a brother" (or sister) "is born for a time of adversity." May we each take their advice and seek out God-honoring relationships in our own lives, grab hold of the opportunities we are given to build friendships, and cling to the love Christ shows us through other brothers and sisters all around us.
Written by Emmalie Ellis
Emmalie Ellis writes for University Communications at Dallas Baptist University.