New Debate Team Begins at DBU
May 4, 2021
Written by Dr. Michael Whiting
The vision of the DBU Debate Team is "To inspire speakers for Christ using formal debate as a tool to strengthen civil skills and confidence in faith."
The cultivation of informed thought is a biblical directive in 2 Timothy 1:17, "God has not given us a spirit of fear but of power, love, and a sound mind."
Debate was at the center of medieval learning when universities first began and is an important part of a strong liberal arts foundation. Training and involvement in competitive debate provides valuable experience in public speaking, application of logic to complex issues, and improving rhetorical expression.
The benefits to civic engagement include developing an open mind to consider opposing opinions, evaluate and respond to counter-arguments, and strengthen the ability to defend tested convictions persuasively and confidently – especially in answering objections to the Christian faith.
Largely student-run with a faculty sponsor, weekly evening meetings include lessons, drills, and practice rounds to hone skills and prepare students for state, regional, and national tournaments in the International Public Debate Association league, competing against more than 600 student-debaters from 30 to 70 universities.
"As we continue to expand programming to enhance the academic experience on University Hill, DBU Debate will undoubtedly provide students opportunities to strengthen and hone their critical thinking and communication skills in ways that only a structured and competitive debate environment can provide," says Jonathan Teat, who serves as staff sponsor for the Debate Team and is DBU's Vice President for Administration and Enrollment.  
For more information, please contact Greyson Goebel at debate@dbu.edu.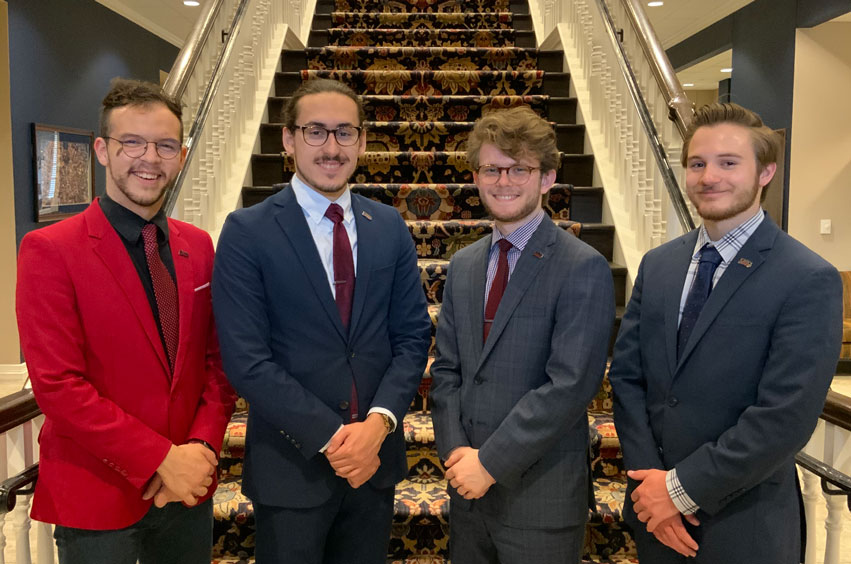 Written by Dr. Michael Whiting
Dr. Michael Whiting is the Director of Written Content in University Communications at Dallas Baptist University.