Learning about the Civil War and Civil Rights in South Carolina: Student Reflections
From left to right: Edgar Ramirez, Josiephine Allen, Joey Razo, and Anna Taylor
This year, DBU introduced a new travel study trip to South Carolina. The trip, envisioned and led by Vice President for Student Affairs Dr. Jay Harley, focused on South Carolina's role in both the Civil War and the Civil Rights Era.
Students travelled to various cities across South Carolina. While in Charleston, the group visited sites such as Fort Sumter, where the first shots in the Civil War were fired; Drayton Hall, a prominent plantation preserved and transformed into a museum; the Old Slave Mart Museum, the very location where slaves were auctioned off in Charleston; and the Mother Emanuel AME Church, the oldest African Methodist Episcopal Church in the Southern U.S. with a rich history and the location of the tragic Charleston church shootings that occurred in 2015.
In Columbia, the students visited the Modjeska Monteith Simkins House, a museum celebrating the life and legacy of the civil rights activist, and the South Carolina State House, where the group met with State Senator Thomas McElveen.
Throughout the trip, Dr. Harley; Dr. Tempress Asagba, Dean of Students; and Dr. Jordan Davis, Director of Counseling and Spiritual Care, gave thoughtful lectures and provided students with poignant questions for reflection. Below are thoughts from four of those students:
Anna Taylor, Senior
One of the most meaningful places for me was the Mother Emanuel AME Church.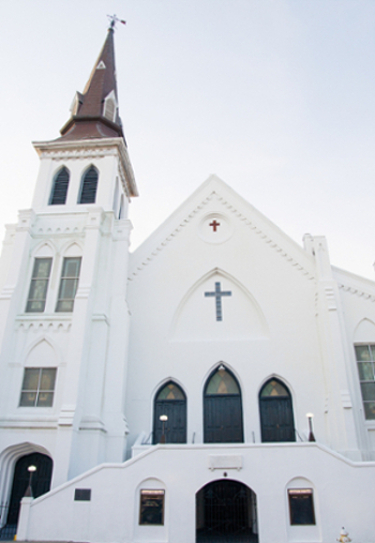 We visited the site in Charleston and learned how involved members of the church were in the Civil Rights movement and how central the church was for black Americans during the emancipation period.
Black churches in general were outlawed at one point in South Carolina because they preached the message of freedom for all. The church bravely continued to preach the message of freedom, even when they had to go underground. This place was a testament to me of the boldness, bravery, and resilience of black communities in this country.
The trip reminded me in so many ways that injustice is always worth speaking out against, and justice is always worth fighting for. I believe God calls us to do this work, and I am inspired by those who have bravely answered that call in American history.
Joey Razo, Graduate Student
One of the most impactful sites for me on the trip was the Modjeska Monteith Simkins House.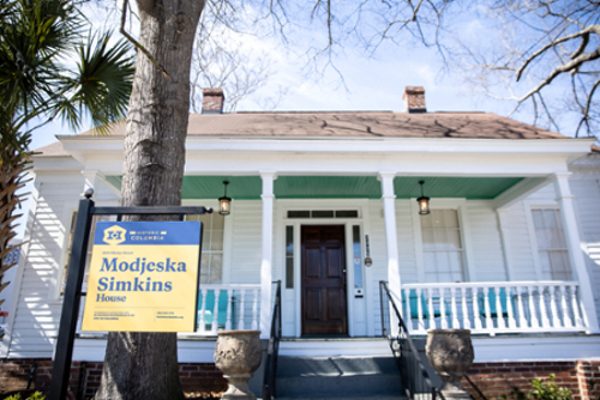 Here was the home of a Civil Rights leader who acted nearly 40 years before Martin Luther King Jr., yet her name was not known to many in our group. Her work laid out the foundation and support that would be needed for effective change. The time we took to listen to her story, see the fruits of her labor, and understand her struggle was eye opening. She was an ordinary individual who made extraordinary choices, and her home was a lesson of the future and what can happen when we let our hearts be opened, our bodies be instruments, and our voices be heard.
It is on each of us to make the conscious decision to be a part of change. People like Dr. Martin Luther King Jr. and Modjeska Simkins were just ordinary people. They made the decision to stand up for their own rights and the rights of others, and it is also on us to make that same choice. 
Josiephine Allen, Junior
Visiting Drayton Hall impacted me the most on the trip.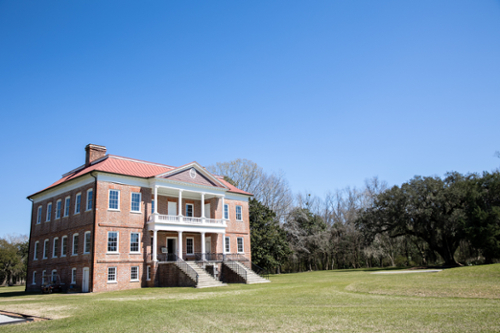 Upon walking on its front steps I was mesmerized with its Palladian architecture, live oaks, Spanish moss and a beautiful view of the Ashley River. I viewed the plantation as a tourist attraction and felt guilty right after. I had to divert my focus to the fact that this place wasn't beautiful to the enslaved people that lived there years ago. They endured such hardship in that very place. They were denied freedom, mistreated, and even stripped of their identity. It was emotional to walk through Drayton Hall.
I am thankful to DBU for letting me be a part of this new travel opportunity. Though there was a lot to unpack, I discovered a lot not only about myself, but also about many others. I am an African-American woman who will always remember the lives of those enslaved, brutally taken, and those who bravely fought for equal rights. This trip has encouraged me to celebrate those that have worked hard for civil rights and continue learning about others who left their footprints.
Edgar Ramirez, Junior
We had many tough conversations as a group throughout the whole experience. These conversations would have to be my favorite part of our time in South Carolina because of how impactful they have been in shaping a lot of my current views. We discussed topics such as the twisted psychology of slavery while at Drayton Hall and the harsh truths behind symbols while at the State House in Columbia.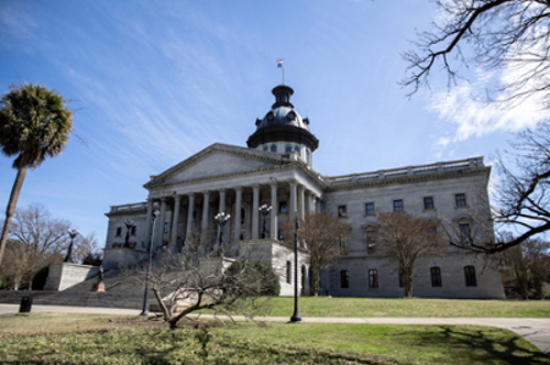 I couldn't have imagined that I would grow as much as I did during the week in South Carolina. One of my favorite takeaways from the trip is that we should not run away from difficult conversations but instead be open to learning from them. We should educate ourselves about difficult and controversial subjects while also viewing history through a critical lens in order to grow as a society. I am beyond thankful for the wisdom that was shared from our trip leaders, and I plan to incorporate these truths into my everyday life. I am glad to say that I returned to Texas as a more educated and appreciative person than I was before I left.
Written by Kirsten McKimmey
Kirsten McKimmey is the Director of Visual Communications for University Communications at Dallas Baptist University.