Treasure Hunter Discovers Alumna's Lost DBU Ring
On December 22nd, DBU's Director of Alumni Affairs Kathryn Robnett received a rather surprising and intriguing email from Mr. Scott Pearse. Scott, along with his duties as a Maintenance Specialist at Galveston College, is a Treasure Hunter. Scott has found a variety of different objects, including numerous wedding rings, which he has reconnected with their owners, and 12 college rings. What Scott had found during this particular beach exploration, however, unlocked a story of the past that needs to be shared. 
In her inbox, Kathryn found a collection of pictures from the Treasure Hunter: photos of a DBU graduate's ring found in knee deep water, long forgotten until this moment. Kathryn promptly posted about the ring on the DBU Alumni Association Network as well as on DBU's Buy-Sell-Trade Facebook page in hopes of finding its owner.
Now imagine Brittany O'Neal's surprise when she opened her Facebook account early one morning in East Asia and was met with an image of her ring at the top of her feed. Brittany, a First Generation College Student (FGCS), graduated from DBU in 2018 and now teaches social studies overseas at a bilingual middle school. The account of how she lost her ring flooded her mind, along with fond memories from her time at DBU.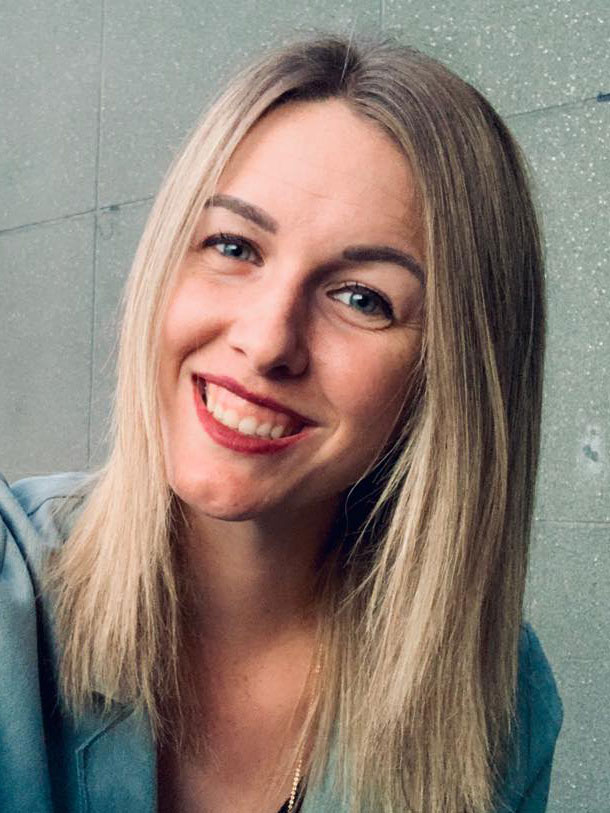 Brittany remembered this vacation to Galveston well, a vacation she wouldn't likely describe as pleasant. While at the beach, Brittany received news that her roommate had been diagnosed with Mesothelioma. Brittany immediately went to Arkansas along with her other roommates to visit her recently diagnosed friend, leaving the beach behind and, unknowingly, her ring as well. 
This ring was especially treasured as Brittany was the first member of her family to graduate college. It was a physical reminder of all the Lord had done in her life. Beyond excited and intensely hopeful, Brittany messaged Kathryn on Facebook in regards to the ring. After talking on FaceTime, the two confirmed that the ring did, indeed, belong to Brittany. Inscribed on the inside were Brittany's initials along with "Eph. 3:20," one of Brittany's favorite Scriptures.
This, though, is not where the story ends. Each year, Brittany chooses a word to cling to - a word to inspire the upcoming year. It was while wrapping Christmas gifts with former DBU employee and alumna Jennifer (Dyess) Tyler, before she knew anything about the Treasure Hunter in Galveston, that the Lord laid upon her heart her word for 2021: treasure.
"I said it then," says Kathryn, "but we said it many times throughout our FaceTime call that the Lord was all in this - from finding the ring, to connecting us to talk about first generation college students, to how crazy a year we've all had, to now a new start and something Brittany cherished that was found."
With hopes of returning the alumni ring back to its rightful owner, DBU is thankful to the Treasure Hunter down in Galveston for reuniting such a precious symbol of God's provision with Brittany. For now, the ring is safely in her mom's possession here in the States, awaiting her return. "I don't need the ring back on my finger physically, even though that would be nice," Brittany says. "The ring and its journey literally embody the verse inscribed inside," which states that the Lord "is able to do immeasurably more than all we ask or imagine."
Brittany's story is a testimony of how intricately woven the Lord's plan is within each of our lives. It is the combination of ups and downs, hills and valleys, good times and bad that define our life's narrative. What a treasure it is to look back and see the Lord's hand in it all.
Written by Emmalie Ellis
Emmalie Ellis writes for University Communications at Dallas Baptist University.