Student Welcome and Transition Highlights
September 6, 2018
Written by Courtney Smith
Every year, SWAT (Student Welcome and Transition) introduces new students to campus as they begin their journey on University Hill.
This year, DBU seniors Jaycee Porter and Wayne Briggs stood at the helm of the event as Co-Captains, serving as the face of DBU for new Patriots. For months prior, the two served along countless other students, faculty, and staff to make this new week unforgettable, and as the confetti has settled and school life gets rolling, we wanted to take a chance to chat with Jaycee and Wayne and to gain a unique glimpse of SWAT through their own eyes.
Move-In
Move-In Day traditionally kicks off SWAT as new students flood the campus to move into their new home in the dorms.
Jaycee's Thoughts: "Move-In is a time where all the upperclassmen participating in SWAT help incoming students get moved into their dorms. I love helping with move in because it gives incoming students one more opportunity to meet new people."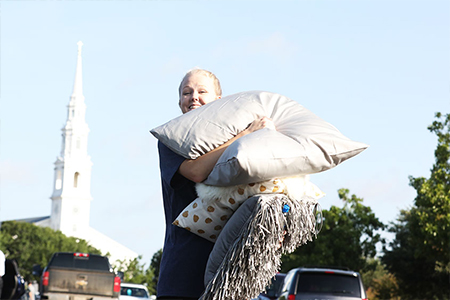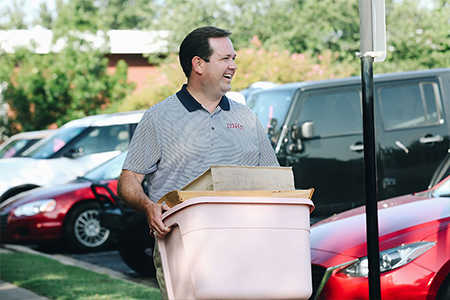 Welcome Session
Once everyone is moved in, the festivities begin. Students make their way to the Burg for the opening welcome session.
Wayne's Thoughts: "That first welcome session was so special! I just thought back to my freshman year and how nervous I was to be in such a new place. All I wanted to do was help the new students feel as comfortable as possible. And once everyone started to feel at home, the energy could not be stopped!"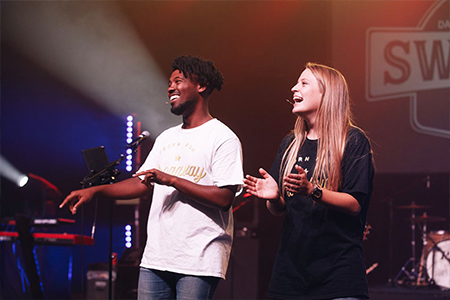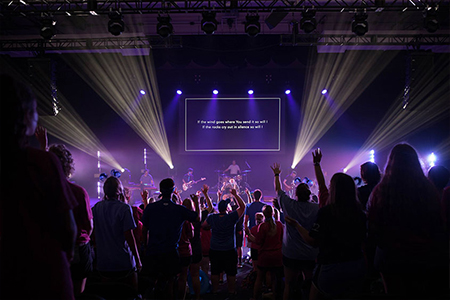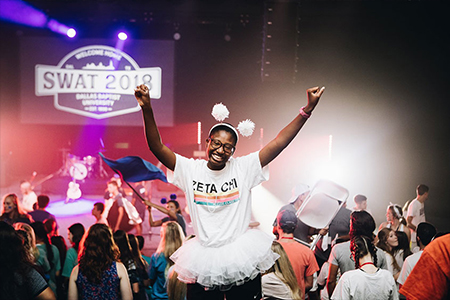 Transition into College
As it indicates in the name, SWAT is all about a time of transition, and Jaycee, Wayne, and everyone involved went the extra mile to ensure that students had the chance to fit in to the DBU Family through a variety of activities, such as Patriot Games, Patriot Follies, Scoop and Scoot, and small groups within their color families (red, white, blue, silver, and gold!).
Wayne's Reflections: "I definitely would not have been as comfortable with the DBU environment as I was my first year if I did not do SWAT week."
Jaycee's Thoughts: "SWAT is a blast, and a blessing to incoming students and upperclassmen. For incoming students, I think it is so helpful in adjusting to college life. For upperclassmen, I think SWAT does a great job of reminiscing on their SWAT and showing a sense of relatability."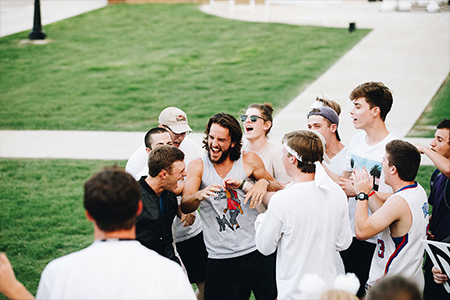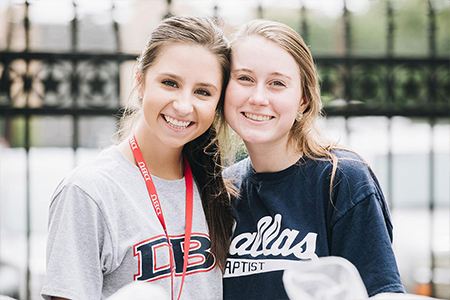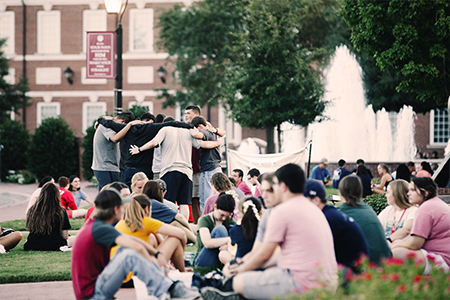 Servants at Heart
The mission of DBU focuses on the desire to produce students who have a heart for service, and SWAT provides the first opportunity to acclimate students to this mindset. On the final day of SWAT, students spread throughout the DFW area to serve in a variety of locations, all with the focus of being the hands and feet of Jesus to others.
Wayne's Reflections: "Service day is incredible. It is such a great picture of DBU's heart for serving others. Getting to join 700 others in spreading the love of Christ is a blessing in itself."
Jaycee's Thoughts: "Wayne and I got the unique experience of serving with a small group this year, and it was encouraging to see these incoming freshmen and transfers take initiative. I think Service Day is a great opportunity for the incoming class to model Christ well as a group."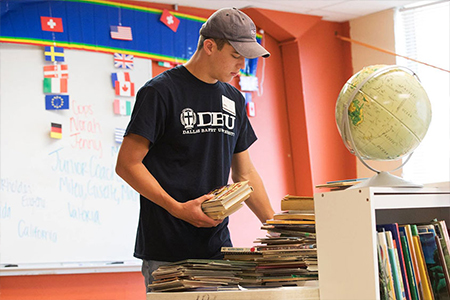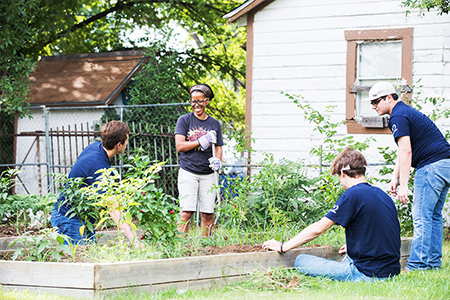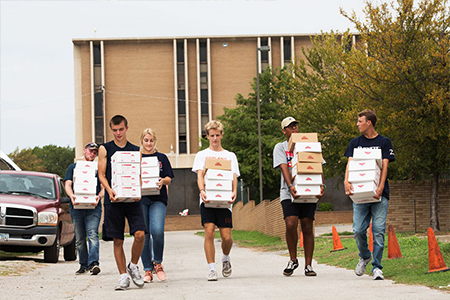 Written by Courtney Smith
Courtney Smith is a freelance content writer for University Communications at Dallas Baptist University.