DBU Alumni Reflect on Spring Sing
Spring Sing is a beloved tradition for DBU's Greek Life organizations. Every year, sororities and fraternities hone their singing, acting, and dancing skills as they put on shows written entirely by themselves. Each show is a unique expression of the organization's creativity, but only one group can be chosen as the winner by our panel of judges. Spring Sing is an exciting time for students, faculty, staff, and alumni to enjoy a fun night as a DBU family. Our Greek Life students treasure the memories they make during Spring Sing long after they graduate. Below, a few Greek Life members, many of whom were spring sing chairs themselves, reflect upon their time at DBU. We hope to see everyone back on April 14th at 7:00pm for Spring Sing 2018!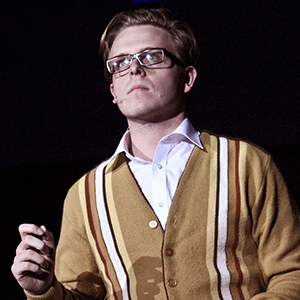 "Spring Sing was the most surprising way to stumble into teamwork and collaboration in my fraternity. The production always felt like such a big undertaking, but the results were some of my fondest memories from college. I remember when the lights went down the year we performed 'Les Pan,' and hearing the audience go nuts cheering for us. After that show, the biggest group hug ensued back behind the curtains. That was the moment I knew we'd spent time on something special."
-

 

Vince Kelly, Psi Omega Phi '14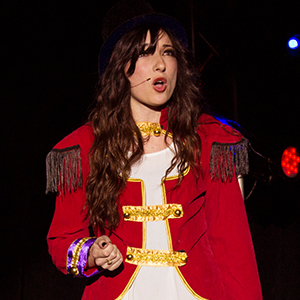 "Spring Sing produced some of my favorite memories from college and with my sorority, Zeta Chi. Because it's such a collaborative production, you get to know your fellow organization members' talents so well. When you get a leadership role in the production, you can create moments to let each of those talents shine! The hours of rehearsal create sweet times of community, and the shared goal of competition helps unite each organization so well! I always found it so incredible to see what every group would create. I'm forever grateful for the leadership, creativity, and skills that were developed in me through Spring Sing!"
-

 

Breanna Chilcote, Zeta Chi '16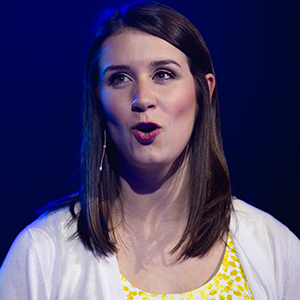 "Spring Sing was my favorite Greek Life event because it fostered so many new relationships within my sorority that I never thought I would have. The late hours, long practices, and sore throats all pay off when you remember all the memories you made working together. When it came to show day, I loved to see what organizations and individuals would come out of nowhere to "wow" the crowd with talents no one know they had. Overall, I think Spring Sing is about surprising yourself and others with the creation you and your organization put so much work into!"
-

 

Cate Walker, Alpha Epsilon Chi '17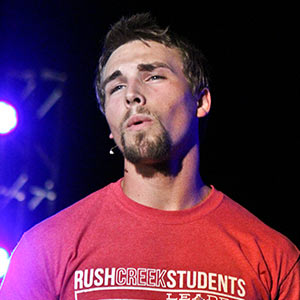 "From my time in Beta Beta, I can remember desiring a community where a group of guys could do life together and grow in their spiritual maturity. Spring Sing was by far my favorite event of the year because it really brought us together in those ways. I remember in 2014 when we brought Jay Harley onto the stage, and he received a larger applause than we did! We couldn't help but laugh and think, "We are absolutely terrible at singing and dancing, but this is one of the best nights we've ever had in Beta Beta." All the long hours of rehearsals could've been so dreadful if we hadn't had fun with them, so we took every opportunity to have fun and crack jokes. Those are times I will always cherish."
-

 

Blake Herrington, Beta Beta '15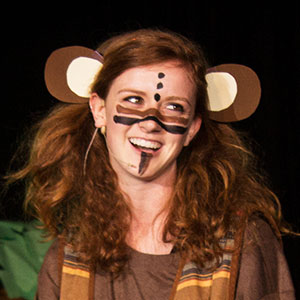 "Spring Sing is by far my favorite Greek Life event. During my time as a student, I had the opportunity to serve as the director of my sorority's Spring Sing show, and I was blown away by how much talent and passion I was able to see within Sigma. One girl loved costume design, some were gifted in dance and choreography, and others were just incredible servants who wanted to do what they could to contribute to the behind-the-scenes work of the show. There is something so special about knowing the differences between members of the group and utilizing the uniqueness of each girl to contribute to one major goal. While it was definitely a lot of work, Spring Sing was one of the most unifying experiences I got to be a part of in DBU Greek Life."
-

 

Sarah Ueckert, Sigma Chi Eta '16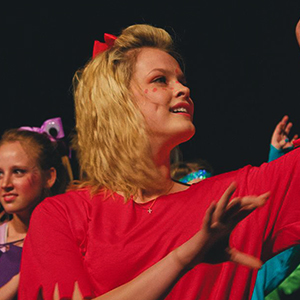 "My time participating in Spring Sing is one of my favorite memories in college. It's the time of year when a sorority or fraternity shifts from a group of friends to teammates. The late nights of practice inevitably bring out the silliest and most fun memories. I'll always remember the dress rehearsals before the show, when the organizations were not yet in full competition mode, because everyone spent the night cheering each other on and admiring all the work that'd been put in. Spring Sing is so special because it showcases the amazing creativity of students."
-

 

Cassidy Rhodes, Alpha Delta Kappa '16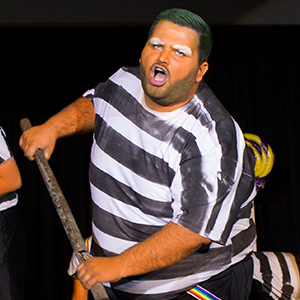 "No one can deny that Spring Sing takes a lot out of you and it takes a lot of work. With that said, I've made some of my fondest memories with my friends and my brothers in Pi preparing for this event. We always wanted to do the best job we could, but in the end, it was always more about enjoying each other than winning. We always said that, if we had a good time and made the audience laugh, then we accomplished our mission. There were nights when we were up to ridiculous hours of the morning practicing a dance or song over and over again because we couldn't get through it without rolling on the floor laughing at an inside joke that was made during practice. Spring Sing will always be special to me because of the memories I got to make with my brothers. To me, Pi will always be the ones who got third place, but had the most fun doing it."
-

 

Dalton Kaiser, Pi Theta Tau '15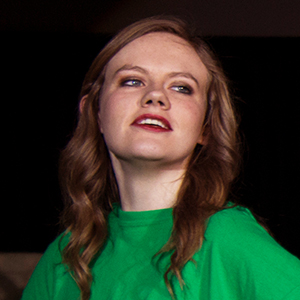 "During my first few months in Kappa Gamma, I felt loved and accepted. However, it was not until we started preparing for Spring Sing that I truly felt like a part of the Kappa family. Relying on one another through the show and learning to work together grew my relationships within the sorority significantly. My first year, we performed the show 'Robin Hood.' My favorite moment from that year was being all dressed in green as an outlaw and doing a group dance with all my sorority sisters. Spring Sing is so special because it highlights the talents of individual members but also brings each group together as a whole."
-

 

Carly Biggers, Kappa Gamma '18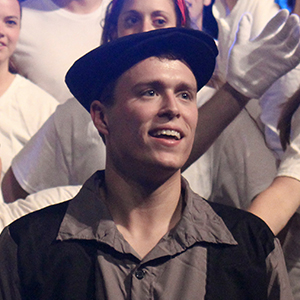 "Spring Sing was a blast. The memories from the practices and the performances are unforgettable. The 'Blues Brothers' act we performed my sophomore year was definitely my favorite show we ever did. The ending dance scene was awesome to perform."
-

 

Jonathan Rhodes, Tau Alpha Phi '14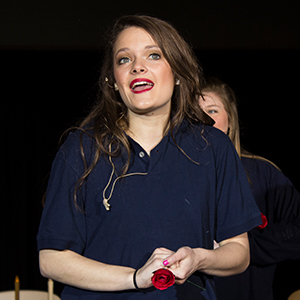 "Spring Sing was always one of my favorite things to do during my time in Delta Theta. You put so much work and time into this production that the entire organization comes together for. When the time comes to show everyone the final product, there's so much pride that comes from having done something big together. The work and late nights that go into the production created such unifying and fun times in my sorority. They are memories I will always hold onto!"
-

 

Lauren Wise, Delta Theta '17
---
About Dallas Baptist University
Dallas Baptist University seeks to provide Christ-centered education to prepare and spur on students to pursue their calling. As with any mission statement, it takes a team of dedicated workers to bring the vision of an organization to life. At DBU, our professors, faculty, and staff play an integral role in providing the holistic education promised within our mission statement.
Written by Dallas Baptist University