Share DBU
DALLAS, TX – During the month of November, Dallas Baptist University launched a #ShareDBU campaign on social media prompting individuals to share moments of gratitude from their time at DBU. The idea behind the campaign was to promote a spirit of thankfulness amongst the DBU students, faculty, staff, and alumni.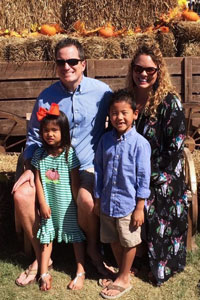 The hashtag created a trail of posts of people expressing how the Lord had previously or is currently using Dallas Baptist University to minister to them in specific ways. While the posts often highlighted aspects of the University, the general trend of comments focused on the Lord's faithfulness and the active work of His Spirit on University Hill.
Such sentiment was obvious in a post by Braden Smotherman, a sophomore studying finance, who commented that "this hashtag isn't about a school, but it's about a Heavenly Father that has done a work in so many." He continued to say that "The Lord has used DBU to give me brothers in Stone House, a discipleship program for freshman, who have continually sharpened me and pushed me towards Himself. I have also been given professors who faithfully pray for their students, not allowing burdens to be shouldered alone."
We were also delighted to hear from a few of our alumni through the campaign. Jennifer Tyler spoke about how the Lord used DBU to call her into full-time ministry. She recalled that through "the mission trip opportunities that DBU offered, the Lord slowly gave me a vision and heart for orphans." She went on to express her excitement about her and her husband's future plans to open an orphanage in China.
In addition to former and current students, DBU faculty and staff joined in as well. Chris Holloway, Director of Global Missions, mentioned that "DBU has been one of the biggest evidences in my life that God's plans are best." Chris spoke of his time at DBU as a season of "unspeakable joy."
From mission trips to Residence Life experiences to time spent on staff, we were so encouraged to hear of the Lord's faithfulness to call and equip His people to do good work. As a University, we are grateful for the resources the Lord has given us to continue to be an outlet for His transformative work. We are grateful for all of our staff, faculty, supporters, and students who continue to create a unique environment on University Hill and who pursue the Lord's promptings in their own lives.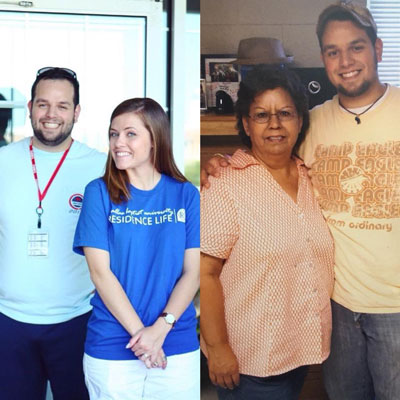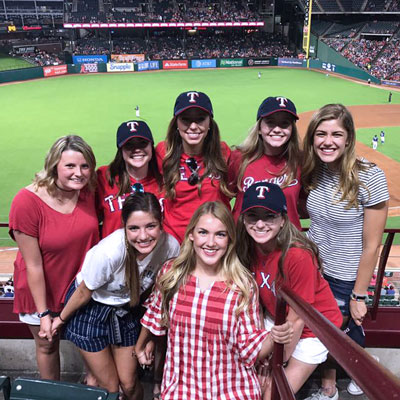 Written by Bailey Pylant
Bailey Pylant was the Coordinator of News and Social Media for University Communications at Dallas Baptist University from 2017-2021.