New Students Join the DBU Family for the 2017 School Year
September 5, 2017
Written by Dr. Blake Killingsworth
Dallas, TX – Dallas Baptist University welcomed more than 600 new students to its campus from August 16-19 to kick off the annual Student Welcome and Transition Week, or SWAT.
This years' SWAT Week gave new students the opportunity to learn what being a part of the DBU family is all about through various SWAT activities as they settled into life on University Hill.
Beginning on Wednesday, August 16, incoming students were welcomed by energetic upperclassmen and staff who helped the new students get moved into their dorms before SWAT activities started. Once the new students were settled, the week consisted of a variety of sessions and activities, including a chance to meet and pray with the DBU faculty and meet DBU President, Dr. Adam C. Wright, and his wife, Candice, during the President's Reception held at their home, both annual SWAT traditions.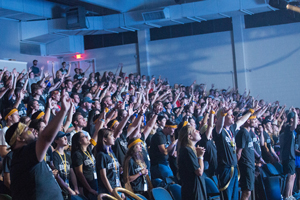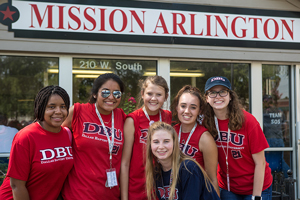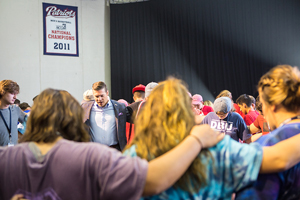 After two days of events on campus, students had the opportunity to go out and serve at ministries all over the Metroplex, practicing the type of servant leadership that is so integral to the mission of DBU as a Christ-centered university.
"Getting to serve DFW with the newest additions to the DBU family is one of my favorite parts of SWAT," said senior and SWAT co-captain, Ryan Crisman. "Each year, we get to pour out our energy and resources for the sake of the Gospel before school even starts, which sets the tone for the semester and shows new students what we are all about."
Later that evening, the students gathered for a time of worship and a Candlelighting Service to close out SWAT Week.
"While there are so many highlights of the SWAT experience each year, none are quite as moving as Candlelighting," shared senior and SWAT co-captain Bailey Pylant. "We all gather together to worship the Lord and consecrate ourselves in service to Him during the coming year."
Written by Dr. Blake Killingsworth
Dr. Blake Killingsworth is the Vice President for Communications at Dallas Baptist University.