DBU Continues Partnership with Hillsong College
March 31, 2017
Written by Dr. Mark Cook
DBU recently welcomed back to campus Hillsong College Academic Dean Duncan Corby to campus for an official visit. The visit was the second time that Corby had been to campus and represented the continuing partnership that DBU shares with the institution.
Hillsong College, located in Sydney, Australia, has an academic partnership with DBU, allowing Hillsong students to continue their education at DBU by completing their final two years of course work on campus and receiving a bachelor's degree.
Each year, the schools send representatives to further bolster the partnership and increase dialogue for future endeavors.
"We thoroughly enjoy our relationship with Dallas Baptist University," explained Duncan Corby. "DBU reached out to us to form an international partnership, and we have so appreciated their open-hearted generosity to us. We are looking forward to many Kingdom-based initiatives going forward and exploring different ways we can work together to further the cause of Christ. Our desire is to be innovative in training and ministry opportunities here in Texas, but also in Sydney, Australia, as well as around the world."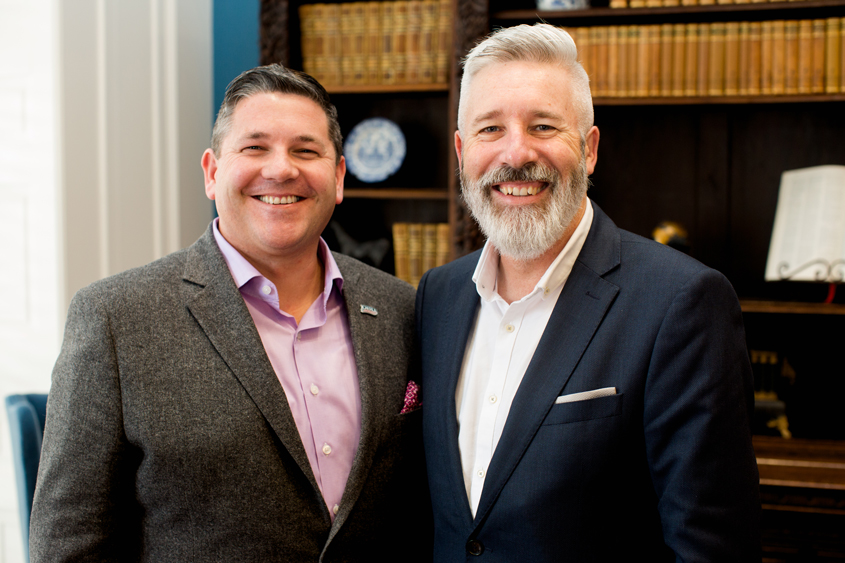 As part of this visit, Corby had the opportunity to meet with various DBU faculty, staff, and administration. He was also able to connect with several of the Hillsong students. Nearly half of the students in the Hillsong-DBU program are online students, with the other half taking classes at DBU's main campus.
Begun in the 1980s, the ministry of Hillsong College has grown from a ministry training initiative to a full college experience, ranging from two-year degrees to master's level degrees in various aspects of Christian studies and ministry.
Corby, who has been a part of Hillsong College for over 18 years, has a background in banking and marketing, as well as in theology and ministry. He is passionate about helping students become strong leaders in both an academic and ministry capacity.
"We are blessed to have this wonderful partnership with Hillsong College," explained Dr. Matt Murrah, DBU Vice President for Financial Affairs. "Hillsong College students have the same heart and focus of DBU students, to love the Lord by serving the world, and it is so rewarding have this relationship with such a Christ-centered institution."
Written by Dr. Mark Cook
Dr. Mark Cook is the Assistant Professor of Biblical Studies and Leadership at Dallas Baptist University.