Data Analysis and Strategic Decision Making
"Skills I acquired during my MBA studies are helping me to position my division and my larger company for success across many countries." - Keon Byrd, DBU Alumni
Keon L. Byrd (Class of 2012) shares what he has gained by completing an MBA from Dallas Baptist University in his own words: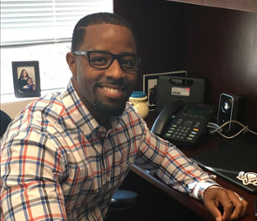 "I started my career as a Communication Technician with Southwestern Bell in the summer of 1998 after high school. Between 1998 and 2012, I held numerous roles, across many functional areas, at different levels of management. In 2012, I left my senior director role to form and grow a consumer software development company with some friends and ministry partners. After hitting hard times in late 2013, I joined Amdocs, a business software company, as a Consulting Director. I still work for Amdocs today as a Regional Director, overseeing sales strategy and business operations for the Caribbean and Latin America regions. I hold two associate degrees from Collin College and my BBS and MBA from Dallas Baptist University."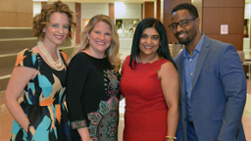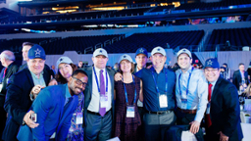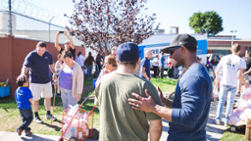 Keon Byrd with team members.
Impact of DBU's MBA
"I was blessed to learn from many great professors at DBU, the most impactful for me personally was the late Dr. Jim Underwood. The approach to competitive analysis and market intelligence has helped tremendously in how I build strategy and make decisions for my division. Skills I acquired during my MBA studies are helping me to position my division and my larger company for success across many countries. Understanding the international markets isn't easy. I'm convinced I can better handle the droves of information that comes my way because of my learning and training at DBU."
---
About Dallas Baptist University
Dallas Baptist University seeks to provide Christ-centered education to prepare and spur on students to pursue their calling. As with any mission statement, it takes a team of dedicated workers to bring the vision of an organization to life. At DBU, our professors, faculty, and staff play an integral role in providing the holistic education promised within our mission statement.
---
About The Graduate School
The Graduate School at Dallas Baptist University provides a Christ-centered academic environment that combines deep exploration of faith with over 30 master's degree options.
Written by Dallas Baptist University