Student Leaders Network at DBU
February 1, 2012
Written by Kalie Lowrie
Students attending CASL 2012 worship in the Pilgrim Chapel at Dallas Baptist University during a general session.
This past week, 267 college students and staff from across Texas, Louisiana, Oklahoma, and Mississippi gathered at Dallas Baptist University on January 26-28 for the annual Christian Association for Student Leaders (CASL) Conference. Students were selected from their respective universities based upon their leadership roles on campus. Attendees included students from DBU, East Texas Baptist University, Hardin-Simmons University, Howard Payne University, Louisiana College, Mississippi College, Oklahoma Baptist University, and the University of Mary-Hardin Baylor.
"The 2012 CASL Conference was a phenomenal success," said DBU senior Shannen Smith, conference chair. "We were so blessed to have a great turnout from eight different Baptist universities. The attendees were so wonderful to work with as they brought open minds and energetic attitudes."
Jamie Sexton, a student resident assistant from Mississippi College, found the conference to be challenging and enlightening. "I learned about discipleship, intentionally encountering residents, and creatively impacting other people," he noted.
The conference was centered around general sessions, workshops, roundtable discussions, and community building activities to provide three days packed with information and networking.
Dr. Tim Elmore, author of Habitudes: Images that Form Leadership Habits and Attitudes and a nation-wide speaker, led break-out sessions throughout the weekend, teaching students about "Habitudes" that can increase their leadership effectiveness. The founder and president of Atlanta-based Growing Leaders, Dr. Elmore touched on topics from his books like "The Waldorf Principle" and "House on Fire," explaining to the university students about new transformational leadership qualities which can dramatically impact their campuses.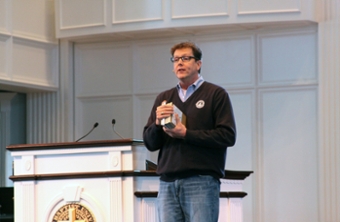 Students and leaders were also given the opportunity to attend several workshops on Friday with topics ranging from "This Is Your Spiritual Act of Worship" to "Global Urbanization in the 21st Century: A New Frontier for Missions" in the small group sessions.
After attending a workshop on personality profiles led by Dr. Ozzie Ingram, DBU Associate Vice President for Administrative Affairs, Howard Payne University student Ashley Wellborn shared, "It was a fun and unique experience where I learned more about my personality and how to effectively use it in a leadership position."
Dr. Ingram shared insights into personality profiles from the Myers & Briggs Type Indicator Test, and then encouraged the students by stating, "Every personality is a leadership personality. It is how you use it that makes the difference."
Another workshop discussion was led by Dr. Wright Lassiter, Chancellor of the Dallas County Community College District, on the topic of "Maintaining Character and Integrity in Leadership." Dr. Lassiter encouraged the students that while many times leaders are judged by their effectiveness, instead, leaders "must be judged in terms of moral, ethical, and social values."
Dr. Lassiter implored the students to lead with integrity, noting that "eventually your true character is always revealed by the choices you make."
Dr. John Tolson noted speaker, author, and former chaplain for sports teams including the Houston Rockets, Houston Astros, Houston Oilers, Orlando Magic, and the Dallas Cowboys, also presented one of the workshops. With a lifelong emphasis on discipleship, Dr. Tolson encouraged students to follow the leading of Jesus and seek to make maturing, reproducing disciples.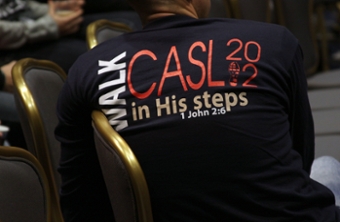 Outlining what a disciple of Christ should always be learning, always following Jesus, and always reproducing other disciples, Dr. Tolson sought to inspire students, saying "Biblically speaking, true learning only takes place when your life is changed. We need to be mobilizing people to go, engage, and change the planet as Jesus has called us to do."
Also, as a part of the conference, DBU students led roundtable discussions on specific areas of leadership on the university campuses. David Reyes, a junior at DBU, led the roundtable discussion on the topic of New Student Orientations. "Being able to hear about the diversity among all of the schools represented and everything that we can learn from each other was great," Reyes explained.
Other topics included in the roundtable discussions were Campus Activities, Campus Ministries, Residence Life, Student Government, and Greek Life. During these sessions, student leaders were able to share strategies that they employ on their campuses and ask questions of other school leaders to help in areas that they are struggling with.
"All in all, the discussions were so helpful, and they are continuing!" Reyes shared. "We made a Facebook group continue sharing ideas with each other throughout the year. It was a blessing to network with other schools and build friendships."
Even though all the students boarded different buses and went home to different universities, they all left equipped with new skills and knowledge that will have a lasting impact on their schools.
"It was an honor to have seen so many students leaving the conference with a renewed sense of their calling as a leader," as reflected by Heather Hadlock, Associate Dean of Students at DBU and Planning Committee Chair for CASL.
Written by Kalie Lowrie
Kalie Lowrie was the former Director of News and Information at Dallas Baptist University.