A Message From the Dean, Dr. Fleitas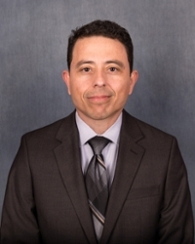 One of the finest moments in our university life happens at the commencement ceremony. As students graduate, we celebrate the conclusion of their hard work and preparation, and cherish the transformative experiences they gained during their time at DBU. Hundreds of students then begin a new phase in their lives as working professionals, ministers, teachers, or move on to further their education in graduate and professional schools. That is our mission! Our commitment in the College of Natural Sciences and Mathematics is to walk alongside our students in their academic journey.
In our college, you will find professors who are dedicated and devoted to our students in every math and science class. I remember a physics course I took in another college in a large auditorium with over 150 students in the same class. In our weekly meetings, the professor would come in, lecture, and leave without talking much with students after class. It was up to the students to seek a teaching assistant for guidance and answers to questions. You will not find that type of experience at DBU. Our professors are also advisors in the programs we offer in our college. They know our students well and provide helpful and impactful guidance. This reflects the Christ-centered and servant-leadership aspect our University's mission statement.
I want to encourage you to consider DBU and experience this transformative education we offer. Our math and science programs do require a level of rigor that is needed for a successful career in the STEM and health areas. We are proud of the emphasis on excellence in academics and solid preparation in our courses. I see that as an opportunity to glorify God, as commanded by Jesus himself in Mathew 22:37 to "love the Lord with all your heart and with all your soul and with all your mind." Here at DBU, rest assured that our professors will pray with and for you, and go the extra mile to make sure you get the help you need to succeed academically.
Let us know how we can help you. We would love to hear from you.
Soli Deo Gloria,
Dr. Dionisio Fleitas, Dean
College of Natural Sciences and Mathematics