A Message From the Dean, Dr. Goodyear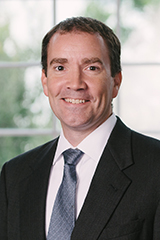 Greetings from the beautiful campus of Dallas Baptist University! As the dean, it is my privilege to introduce you to the eight undergraduate majors offered in the College of Humanities and Social Sciences: Criminal Justice, English, History, Political Science, Politics/Philosophy & Economics, Psychology, Sociology, and Spanish. Our college also hosts students interested in obtaining a degree in interdisciplinary studies, a minor in legal studies, and a Master of Arts in Professional Counseling.
It is a growing trend among businesses and leaders to look for job skills that go deeper than those listed on a resume. Employers are hiring people who can think critically and creatively, write and communicate with clarity, and analyze information with a historical and cultural understanding to engage in our world.   Our majors and minors teach these skills, and more, put our graduates on a fast track to becoming valuable employees in the workforce.
God has blessed the COHSS faculty with many great students over the years, and we look forward to the next generation of students on their way. The courses we teach will hone your ability to help solve the complex problems our world faces today. Our primary purpose is to challenge students to live out God's plan in every facet of their lives with the eternal vision that Paul describes in 2 Corinthians 4:17-18: "For our light and momentary troubles are achieving for us an eternal glory that far outweighs them all. So we fix our eyes not on what is seen, but on what is unseen, since what is seen is temporary, but what is unseen is eternal."
The COHSS seeks to develop a mentor relationship with students as they to develop these traits through each of our majors and course offerings. Our college goal is to develop lives that carry eternal significance. 
Dr. Jack Goodyear, Dean
College of Humanities and Social Sciences