Give
Women's Auxiliary Board Scholarship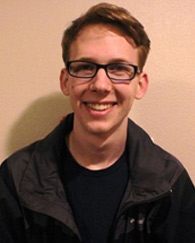 Seth Kelley
I would like to work in the digital media field with a team that is passionate about the spread of important messages. My focus whether or not it is a primary function of the organization into which I go, is to use this content to bring glory to the Lord.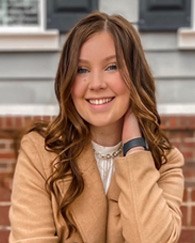 Lexi Quilty
I want to be a public speaker or a PR chair for a company to facilitate meaningful relationships!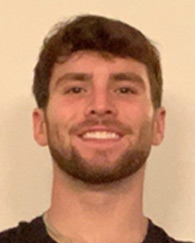 Andrew Delizio
After graduation, I would like to continue my education at the postgraduate level in an effort to teach Christian thought in an academic setting.
Suh Kan Nei
I feel God calling me in the ministry field, and I want to get connected with United Nations and work with refugees and share the gospel.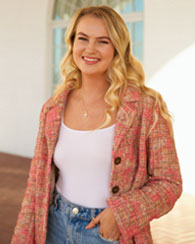 Bethany Sikute
After I receive my degree in graphic design, I hope to work for a company that allows me to combine my passions for creating art and sharing truth, in hopes of designing art that will edify others. I do not know exactly where God will lead me, but I am committed to honoring Him with the abilities He has given me wherever I go.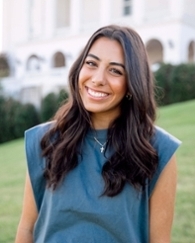 Faith Dawood
After I receive my degree in communications, I would love to exercise my passion for creativity and hospitality. Having a communications degree allows for a lot of different career paths. With that, I plan on either being an event coordinator or working for a company on their marketing/social media team. I desire to use the gifts that God has given me to further His kingdom wherever He leads me!
 
Anna Martin
I have a passion for knowing Christ and making His name known. I would love to go into women's ministry, especially for women who have suffered trauma or women with unexpected pregnancies. I have loved being able to study biblical studies at DBU, and I am excited for the opportunity to continue studying what I love!
 
Cora Hudgins
My time at DBU has given me true community, career goals, and what it looks like to walk daily with the Lord. After I graduate in 2023 with a public relations degree, I hope to continue my time at DBU by applying for the Graduate School of Business. I currently own a wedding and floral business that I would love to pursue full-time after graduate school. I view my business as a ministry opportunity to serve, love, and be an example of Christ!
 
Anne Helmer
I am currently studying business marketing and plan to complete a master's degree. Someday, I hope to hold a leadership position in a business that I am passionate about.
 
Josephine Allen
I graduated from DBU with a Bachelor of Science in psychology. I am continuing my education at DBU for graduate school with hopes of earning an M.A. in communication! I am passionate about helping others and wish to fulfill the dream of working in media and utilizing my undergraduate degree.

Monica Saavedra
I am from Dallas, Texas, and I am majoring in English 7-12th grade education. I am very excited to start to integrate what I have learned at DBU into my career as a teacher once I graduate!