DBU Sky Ranch Partnership
Written by Mark Cook
Details

Published: June 05, 2017
Hits: 2523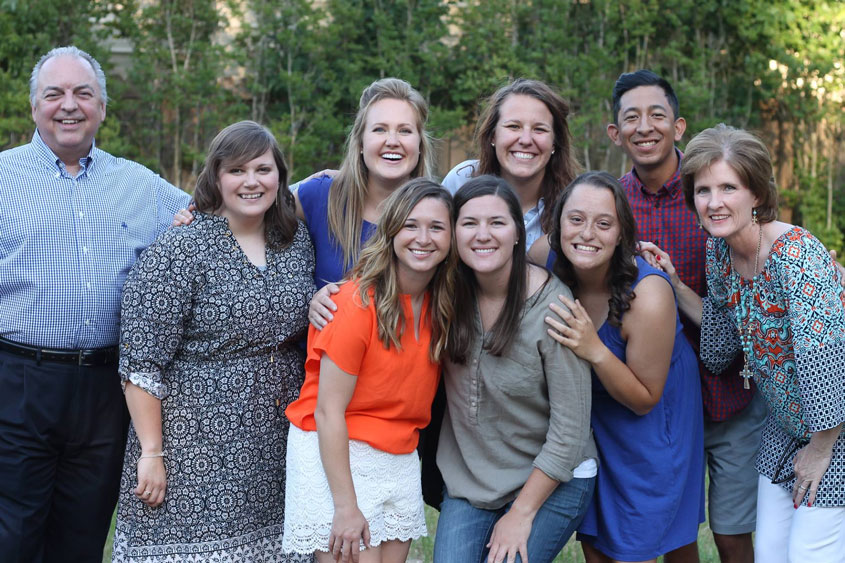 Dallas, TX – Bridging the gap between theory and practice is at the heart of the Graduate School of Ministry's partnership with Sky Ranch, a Christian camp with locations in Texas, Colorado, and Oklahoma. The first cohort of students participating in the partnership program will graduate in August, after spending two years doing on-site ministry with Sky Ranch while simultaneously completing online coursework at DBU.
Dr. Shelly Melia, Associate Dean of the GSOM, describes Sky Ranch as a "first-class operation that provides a premiere camping experience for so many people. They are faith-based and desire to see their employees be equipped for both present and future ministry opportunities."
At the core of the partnership is the shared belief in Christian servant leadership, which is evident in the way the program is carried out. Participants have their master's degree paid for by Sky Ranch, providing an incredible blessing to those pursuing a master's degree in ministry.
According to Sky Ranch leadership, "Graduates focus on developing the student's 'life ethic' to support the academic program and provide life skills training that will help them balance family and ministry upon graduation. The program is designed to prepare graduates to positively impact ministries, children, and family based organizations and the overall workplace."
Around 30 Sky Ranch employees have participated in the program so far, with a new cohort starting in the fall. Dr. Melia says she is most excited about the quality of the graduates from this program. "These graduates will have a great ministry foundation coupled with intense experience in the field," she said, "and will be in high demand for churches and non-profit ministries."
Dr. Bob Brooks, Dean of the Graduate School of Ministry, also added that this approach to ministry training is what makes DBU so unique: "Our graduates develop lifelong ministry skills as well as a biblical foundation for being Christian servant leaders throughout the world."
If you are interested in learning more about this partnership, or know someone who might benefit from it, please contact Dr. Shelly Melia in the Graduate School of Ministry at This email address is being protected from spambots. You need JavaScript enabled to view it. or 214-333-5943.