Celebrating the Legacy of Alumni Steve and Elaine Maddox at Dallas Fire-Rescue
"We see the footprints, the mark, DBU has made on this community and the world. We are so proud, so humbled to call DBU home, a place where we met and continue to invest so others may know Christ." Elaine Maddox
Steve and Elaine Maddox attended DBU (then Dallas Baptist College) in the 70s. Since then, the couple has done a remarkable job exemplifying the call to be servant leaders by investing in both the Kingdom and the Dallas community. By being attentive and obedient to the voice of the Lord, God has used the Maddox family to truly make an impact on the lives of those around them.
Steve came to DBU in 1972 on a four year baseball scholarship offered to him by Coach Jim Harp. "The DBC baseball field was a converted cow pasture," Steve says. "There were no side fences, so the cows would graze on the field after we left."
At the time, DBC had no buses or vans for transportation and each team member was given a $2 allowance per meal for each away game.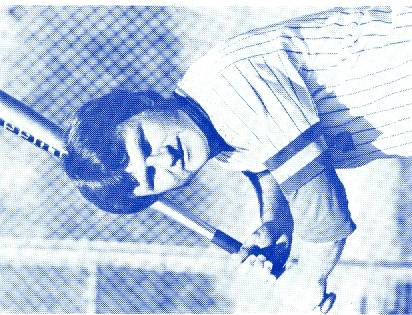 Steve's involvement with the baseball team, however, led to conversations far greater than playing ball.
"I was not a Christian my freshman year," Steve says. "I met a new player, David Greene, the first week of practice who got me involved with the Fellowship of Christian Athletes. This helped me to start growing in my Christian walk."
Steve was also greatly impacted by Professor Bob Osborne, who was a great mentor and a catalyst of change. Thus began Steve's newly devoted life to Christ. David and Professor Osborn, though, weren't the only important individuals Steve met while at DBU.
Elaine had never visited DBC until the day she registered for classes in the fall of 1973. Who would have thought that it would be in a Kenneth Cooper Aerobics P.E. class that the two would first meet? Steve and his friend Kenny were standing in the middle of the Burg when in walked Elaine and her friend, Charese. Shortly after, Elaine walked up and said hello. A few days later, Steve asked Elaine out "and the rest is history."
Steve graduated in the fall of 1976 with a B.S. in secondary education with certifications in math, physical education, and health. In 1975, Steve was awarded the Rawlings Big Stick Award for being the NAIA Leading Hitter in Area 2 with a batting average of .447. After graduating, Steve taught math at Duncanville High School for 4 years while completing his master's in Vocational Education.
In the fall of 1977, Elaine obtained her B.S. in elementary education with certifications in reading and early childhood education. While at DBC, Elaine was president of the Alpha Sigma Alpha Sorority and the Secretary of the Student Government Association. Since then, Elaine has received graduate hours at Texas Women's University in Gifted and Talented Education. Elaine taught sixth grade reading, math, and led the Gifted and Talented program at Reed Jr. High in Duncanville.
Steve and Elaine got married in 1977, and together they have three daughters— Stephenie, Tamara, and Kayla—and three granddaughters—Joy, Serenity, and Tayvia.
"My greatest accomplishment," Steve says, "is raising a family." The couple has lived only six minutes away from DBU for 41 years in the house Elaine's dad and Steve built together.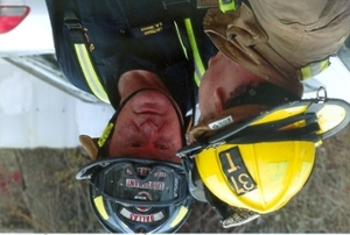 After teaching at Duncanville High School, Steve felt a calling to join the Dallas Fire-Rescue team. Steve worked as a firefighter for 37 years and rose to the rank of Lieutenant as time went on.
Lieutenant Steve Maddox diligently served the Dallas community, enduring painful and heartbreaking experiences in order to keep the city safe. To serve as a firefighter is to be willing to fulfill Jesus's words in John 15:13: "There is no greater love than to lay down one's life for one's friends." After his 37 years of service, Steve has since retired from the Dallas Fire-Rescue Department.
In 2007, Elaine also joined the Dallas Fire-Rescue Department as a Fire Inspector. For the last 10 years, Elaine has served as one of two full-time Chaplains for the department, ministering to those who have gone through trauma caused by firefighting events.
"I liken it to this," Elaine explains, "in my brain I have a file drawer full of firefighters who have gone through different experiences." Elaine provides counsel to hurting firefighters and families, but also pairs individuals with others who have walked down a similar path. "I never feel like I do this ministry by myself," Elaine says.
In addition to their time spent with the Dallas Fire-Rescue Department, the Maddox family also started High Pointe Baptist Church in 1984 in their living room, where they met for 13 months until they built their facility in Cedar Hill. During that first year, Dr. Herb Pederson, who serves as a DBU Trustee, was their pastor in addition to his position at what was then First Baptist Oak Cliff. From February 13, 1986, until now, Dr. Toby Snowden has served as their pastor, mentor, and friend.
The Maddox Family has been faithful in giving to their alma mater post-graduation. Together, they have generously started the Elaine and Steve Maddox Endowment Scholarship, which aims to allow children of Dallas firefighters who have died in the line of duty to attend DBU at no expense. You can also find both Steve and Elaine's names within the Horner Ballpark on the plaque representing Elaine's contribution in honor of her husband in the souvenir shop.
Steve and Elaine are thankful to Connor Smith and the athletics department for keeping them connected to the DBU family after all these years. The couple greatly enjoys returning to campus and seeing all DBU has become. "We are not in the least bit amazed at God's blessing on DBC, now DBU. From very humble beginnings, God created a city—a beacon—on a hill that will not be hidden," Elaine says.
DBU is honored to play even a small role in the lives of inspiring individuals like Steve and Elaine Maddox. From their years as educators, to their time spent with Dallas Fire-Rescue, to their ministry at High Pointe Baptist Church, the Maddox family has touched the lives of countless individuals for the glory of God alone.
Together, they strive to live out Elaine's life verse, knowing the Lord has a purpose for each of our lives and respective ministries: "And whatever you do, work heartily as for the Lord and not for men; knowing that of the Lord ye shall receive the reward of the inheritance; for ye serve the Lord Christ." (Colossians. 3:23-24)
Written by Emmalie Ellis
Emmalie Ellis writes for the University Communications department at Dallas Baptist University.